3 Top Gadget Stores with great ideas for Christmas!
27/11/2015
I Want One Of Those (IWOOT)
iwantoneofthose.com is full of little gift ideas for him, for her and the little ones. Think up any crazy little gift, no matter how crazy, they will have thought of it... and made it! This site is awesome for little stocking fillers at rock bottom prices (plus Cashback Rewards!)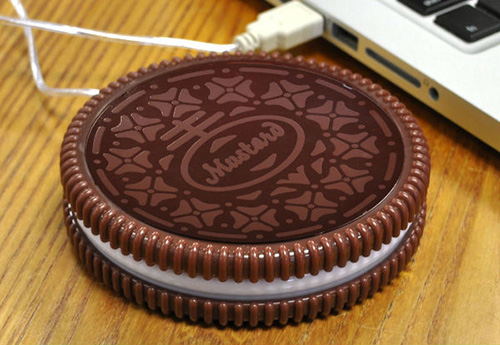 With the weather getting much colder, it means that our hot drinks are at risk of not being drunk at all because they go from hot to cold in 0.3 seconds! No more! The Cookie USB Cup Warmer is here to help. Keep your brew warm but looking cool on your desk. Our 3 for £20 offer will sort you out! This is a perfect Christmas gift for any cookie and brew lover!
Gizoo
Tech-lovers will delight in the brilliant selection of gadgets at Gizoo. There's plenty to choose from, so explore everything they have to offer today with CashBack! Shopping for a tech-mad loved one for Christmas? You'll find the ideal unique gift for them in their brilliant selection. They have everything from crystal-clear audio gadgets to phone, camera and computer gizmos, so you'll easily find something to suit their favourite device!
Genie Gadgets
Fill your stockings, socks, pillowcases, even duvet covers with cool and unusual Xmas gadget gifts at
Genie Gadgets
with cashback! If you are looking for
Secret Santa gift ideas
or just a few fun Christmas gifts for kids you won't be disappointed and neither will your loved ones. Haven't got a clue what to do, ask the all-knowing gadget genie gift finder, he knows everything except maybe winning lottery numbers… Happy Christmas!!