Cyber Monday Event! Massive sales with Cashback.
20/11/2015
Do you want, like most of us, to save some money on your Christmas shopping this year? As well as Cashback on purchases that we offer, there are two big events coming very soon. Make a note in your diaries and be sure not to miss out.
Black Friday is the first that you should mark on your calendar, secondly and shortly after there are more discounts and deals which will be available on the Monday after, aptly named Cyber Monday.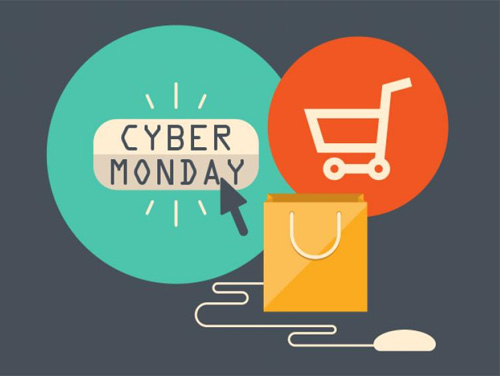 So what is Cyber Monday?
Cyber Monday falls annually on the day after the American event Thanksgiving and is a 24-hour period which sees retailers dramatically discount their products in anticipation of shoppers hoping to snatch last minute bargains ahead of Christmas. Furthermore you can get CashBack on purchases so you´ll be winning on all fronts!
When is Cyber Monday?
Cyber Monday falls this year on November 30 and follows Black Friday on November 27.
Both dates which you should´ve made a note of by now, originate from the trend setters on the other side of the pond, America. Here retailers traditionally have low prices on the Friday and Monday following Thanksgiving which is a big thing. Thanksgiving is not so much of a big thing here but we can still steal their successful idea and save big, not forgetting CashBack!
Expect that some of the biggest names on our site will be getting in on the action and offering massive reductions and extra Cashback. Make sure you check out the likes of Asda, Debenhams, Zavvi, Cycle Surgery, Samsung and Currys to name but a few.