Edit your own e-mail address!
22/11/2013
Our customer service works hard every day to answer as many e-mails and tickets as possible. From forgotten passwords to complex non-registered purchases, there is lots to do every day. Also the changing of e-mail addresses used to a task for our customer service – until now. With so many members, there are quite some changes every week! That's why you can, from now on, change your own e-mail address and other personal data under 'Account Details'.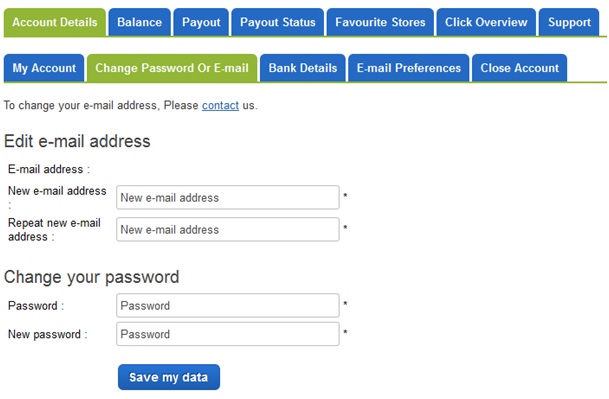 Changing your e-mail address also changes the e-mail address you log in with.

Changing your e-mail is very easy:
Log in on www.cashbackearners.co.uk and go to 'My Account'. From there, you click on the tab 'Account details' and then 'Change Password or E-mail'. Fill in your new e-mail address and hit 'Save my data'!