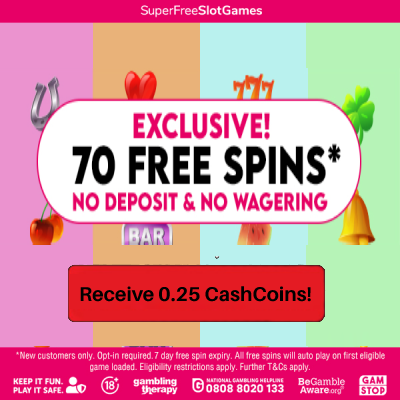 Superheroes and Super Savings
13/04/2018
The weekend is here, which means it's time to focus on relaxing yourself, and entertaining the kids...or the big kid in your life!
Who's into Black Panther, Iron Man and Black Widow? We are. In 10 days time Marvel Avengers: Infinity War will be in cinemas and we're sure you can't wait to see Nick Fury, The Hulk and Wanda Maximoff plus all the other favourite superheroes that we all know and love, right? So check out the largest independent toy retailer The Entertainer, where you'll find the latest Marvel, Lego, Disney and many other toys across the store + earn up to 0.50% CashCoins in addition whilst browsing their website.
Going to the cinema or planning a film night? Well it won't be the same without popcorn. Don't forget the drinks and snacks too. The go to place for your pigging out needs is Asda where you will get up to 2.75 CashCoins or Marks & Spencer, if you want something a bit more sophisticated + up to 1.50% CashCoins with them.
The Great Celebrity Bake Off for Stand Up 2 Cancer is on. If you're trying to be the next Mary Berry, why not start making a lemon cheesecake, chocolate ganache or bakewell tart? But wait, you'll definitely need some appliances so take a look at Argos for all your kitchen needs and 1.00% CashCoins is the reward.
On Saturday Britain's Got Talent is back. Our favourite judges; rapper Alesha Dixon, funny man David Walliams, actress Amanda Holden and music A&R manager Simon Cowell are here to choose the best talent. If you're watching this then Now TV could be the option for you, with a free trial and over 300 box sets to choose from, you can't go wrong. Watch anytime, anywhere, the latest reality shows to sports.
Overtime entertainment has become an influential part of our lives and it comes in various forms art, music, film and TV. Sit back, relax and enjoy getting lost in the next few hours this weekend, all the whilst earning CashCoins and saving money in the process.


The best Cashback offers from this moment:

1.00% CashCoins
Marks and Spencer
Marks and Spencers - high quality, great value clothing and home products
Go to offer

2.50% CashCoins
The Entertainer
The Entertainer - offers its customers a wide range of toys and games for all ages
Go to offer
By Kathleen Kelly on 16-07-2018 at 13:12:22
Big kids more like lol
Steven : CashbackDiscount.co.uk Team
Tienen un diseño alucinantes. Seguro que en poco tiempo, empezarán a vender impresoras 3D más económicas Mercedes ;).