Gifts for £5 or Less!
11/12/2015
Are you stuck trying to get last minute presents for stocking fillers? Not sure what to get your Aunite Jane?  Looking for snacks and treats to share over Christmas and into the New Year? Or are you just looking to bag a killer outfit for next to nothing? Check out these stores offering everything at £5 (or Less) plus CashBack rewards.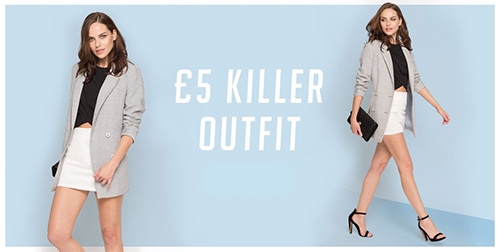 Everything5pounds.com have a fresh and dynamic website that offers high street fashion for just one price. Yes! Everything on the website is priced at £5! Global leaders for budget clothing, they are constantly pushing boundaries to bring trend-led clothing and accessories for £5. They offer affordable prices but also provide the best of high street trends. They also sell Toys and Homeware products that are ideal for the perfect little gift.
Poundshop.com
has created a new online shopping solution for people like us, people who are keen to take advantage of pound shop savings (plus CashBack). They offer huge range including:
toiletries
in preparation for the party,
snacks
and treats to share at the party,
toys
for the little one´s stocking and
cleaning products
for the day after the party! All available with the convenience of
home delivery
.


By Maria Banner on 04-01-2016 at 23:40:31
Everything5pounds is awsome. Wish I knew about it months ago
Steven : CashbackDiscount.co.uk Team
Por supuesto Maria Angeles, no os arrepentireis. ¡Muchas gracias por comentarnos!