Happy New Year from CashBack Discount!
31/12/2015
Happy New Year from all the team at CashBack Discount!

As the wonderful year of 2015 comes to a close, we here at CashBack Discount wish you a Happy New 2016 Year! May it be filled with rapturous laughter, eternal happiness, sumptuous food, improved health, enduring love, friendships formed and an abundance of adventure! We are making great strides into the New Year with lots to look out for, developments such as loads of new ways to earn some extra  cash, great competitions, new store partnerships and increased CashBack Rewards.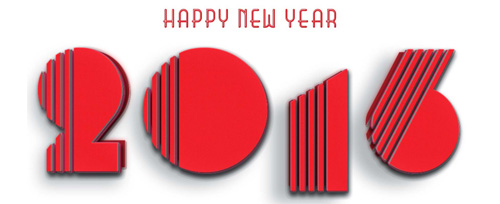 What´s your
New Years Resolution
for 2016? Stopping smoking with
e-Cigarette Direct
? Losing weight with
Weight Watchers
? Working out with
ProteinDynamix
? Or travelling to the other side of the world with
Opodo
? Whatever your plans are, you can always find a little extra CashBack to help you along the way!
Continue with us into the New Year and get the most out of it!
Thank you all for such a great 2015!
Leave a comment and join the community.


By Sindy Reiter on 05-01-2016 at 00:33:55
Love Peace Freeness
Steven : CashbackDiscount.co.uk Team
¡Gracias Laura! La próxima vez os indicaremos muchas más opciones para que esteis perfectas siempre.
By Maria Banner on 04-01-2016 at 23:38:31
My new year's resolution is to stop smoking and try and get healthy
: CashbackDiscount.co.uk Team
Tijdens aanmelding is het duidelijk dat je een land moet kiezen. Wij betalen enkel naar leden welke in België wonen en een Belgisch rekeningnummer hebben.
By Roxana Sone on 04-01-2016 at 10:01:21
Thank you very much and Happy New Year to you all, i dont really have a new years resolution, i have never smoked, i dont drink, i suppose the only thing that springs to mind, is i hope to be free of pain, as i am in constant pain 24/7 i hope you are all happy kind regards Roxana Sone
Amedu : CashbackDiscount.co.uk Team
De CashCoins komen na je aankoop 'in behandeling' in jouw account. Zodra wij goedkeuring ontvangen zullen de CashCoins worden goedgekeurd. Als je een aankoop doet waarvoor je 20 CashCoins krijgt dan staat dat inderdaad gelijk aan 20 euro.