Gift Ideas on World Animal Day!
29/09/2015
Let do something special for the animals on fourth October, the World Animal Day! We love our pets throughout the year, but world animal day is the time when you put extra attention towards your pets. Show your care by giving their favourite food, toys and much more. You can also donate animal food tins to the street animals or even adopt an animal to give them shelter. Show your love and care for your pets and bring some new accessories for their house as well.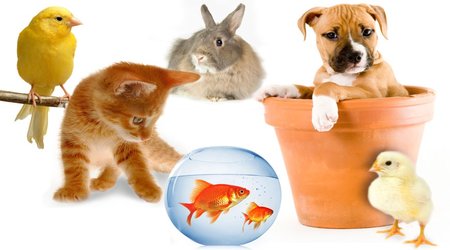 Gift idea for your cats: 
Cats usually need more attention from you! They love to hide in their houses, play with cat toys, cat trees, etc. Make your cat happy with new cat toys, trees and cloths. Good diet is also very important for their health. Find your cat's favourite food, cloths, pet toys, grooming accessories from
Groomers
,
Monster Pet Supplies
, etc.
Gift idea for your dogs:
Dogs are the man's best friend, A long walk with your dog gives you more happiness. As a good friend you better know about your dog's favourite food. On this Animal day pamper your dog with ball, stick, warm basket or with his favourite snacks. If you are conscious about your dog looks then you can also buy a beautiful belt, collar, shirts, etc. You will find a wide range of products for dogs in different colors with nice decoration from
Dogalogue
,
Doggie Solutions
,
Greyhound Megastore
at discounted prices.
Gift idea for your birds:
There are various kinds of beautiful birds which you keep in your home. Unlike other pets, birds need a lot of care from you. The best thing about birds is that all types of birds have their own traits. Their sweet voices change your mood and also relax your mind. On this animal day bring a new cage, their favourite food, etc for your birds. Check out
Northern Parrots
,
Birds and Bees
and
BirdCo
stores for bird accessories.
World animal day is the best time to celebrate with your animals. Do you have other pets? CashbackDiscount offers various
pet shops
! From where you can buy nice gifts for your horse, hamster, guinea pig, fish and for many other lovable animals!