National Curry Week!
10/10/2016
National Curry Week!
This week is National Curry Week – a celebration founded in 1998 to raise awareness and funds for charities focused on hunger, malnourishment and poverty. To join in you can visit your local curry house or see what events are going on in your area.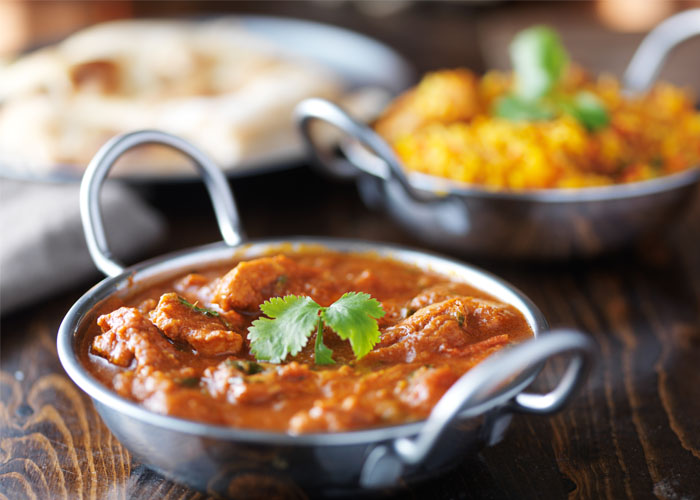 Since the beginning of the 19th century curry has been served in Britain with its popularity increasing dramatically in the mid 20th century. It was even brought to the Caribbean by Indian workers working in the British sugar industry.
It is epitomized by the complex use of spices – making each curry unique and reflective of the region in which it was created. The use of each spice can alter completely the taste of a curry – sometimes they are added raw, chopped, whole, ground, half way through the cooking process, at the beginning or as a garnish at the end. All these variables alter the taste and and type of the curry.
These variables can depend on factors such as religion, family preference, region, time of year. Hence the complex art involved in making a curry.
The word curry came from a Tamil word meaning sauce and now signifies many things and not just the liquid sauce type meal we usually think of. There are many dry curries or curries made with rice such as Biryani.
In the UK we are quite used to the Friday night meal at our local curry house and we all have our favourite dishes and sides and yummy naan breads.
So why not head to your favourite curry house this week, or support your local one or even order a delicious take away to watch in front of the TV in celebration of one of the most popular foods of Britain.
Or, if you're feeling brave enough attempt cooking your own with these stores Marks & Spencer, Waitrose, The East India Company or order a takeaway with Hungry House!
Comment below!


The best Cashback offers from this moment:

1.00% CashCoins
Marks and Spencer
Marks and Spencers - high quality, great value clothing and home products
Go to offer