Summer Planting!
08/08/2016
Summer Planting
With the sun making more of an appearance these days there is nothing better than sitting in the garden and admiring the view. Any why not improve that view by sprucing up the garden with some summer planting!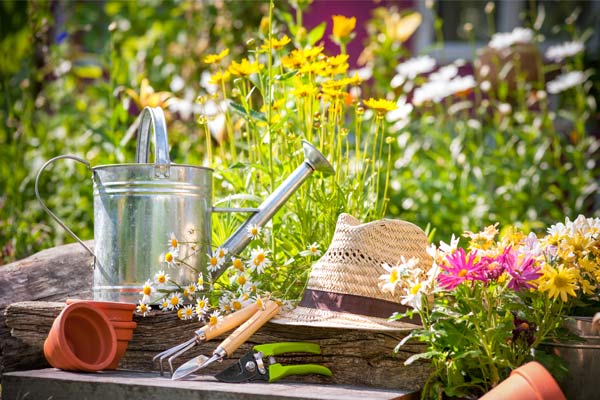 We have compiled a list of seeds ideal for summer planting – which will come up in Autumn and remind you of your summer spent in the garden!
We have given you some herbs, some flowers and some vegetables that will help make your garden a little paradise for you!
Vegetables:

Our favourite vegetables to plant in mid to late Summer are Carrots and beautiful little Radishes.
Carrots
Carrots need well drained soils and the seeds can be sown all through early spring to late summer – keeping the soil moist until the first seedlings pop through. Make sure you plant the seeds about 100 days before the first Autumn frost is expected.
Radishes
Radishes also need well drained soils and can be affected by very hot weather – so best to keep in a cooler part of the garden. They need to be kept well watered so that they remain tender and mild in taste rather than too spicy and tough.
Herbs 

We can't get enough of Oregano and all that it does and Coriander is a summer must! 
Oregano
Oregano is so easy to grow! Plant anytime from Spring onwards placing the seeds in the soil and gently stamping them down. Simply keep them well moistured until they germinate. When the seedlings have four individual leaves transplant them into their own individual cases.
Coriander
This is such a useful herb to have around. Plant anytime between Spring and late Summer - you can sow the seeds wherever you like, no need to space the seeds in anyway as they grow very well and are quite resilient. The soil needs to be well drained and preferably in part shade if you live in a very warm climate.
Summer Flowers

We love all that is bright and beautiful with Sunflowers and Marigolds being our pick of the crops
Sunflower
Our all time favourite is the Sunflower! This flower is so easy to look after – as long as you have lots of sunshine to give it! Sow the seeds – better in individual pots or in the garden as they like to have space for their roots to grow and hate being disturbed. Keep them well watered and in plenty of sunshine.
Marigolds
These are real English classics and are now popular as edible flowers to decorate summer salads and more! Sow the seeds ensuring that they are not in direct sunlight. Don't sow the seeds deep down and keep the soil moist throughout until the first true leaves appear.
There you are – just a few ideas to brighten up your garden and give you the perfect excuse to be outside soaking up the sun! Here are the best places to buy your new seeds, Seeds4Garden, Bonza Seeds and Marshalls.
Leave your comments!


By Julie Lawson on 02-04-2017 at 03:00:37
started planting ready for summer
Steven : CashbackDiscount.co.uk Team
Tienes toda la razón. Es un momento ideal para poder ver a tus amigas y mientras compráis, poneros al día.