Win a Tablet!
15/08/2016
Win a Tablet!
We are happy to announce our exclusive member competition in partnership with Lottoland! We are offering you the chance to win the brand new Trekstor Surftab Breeze 7.0.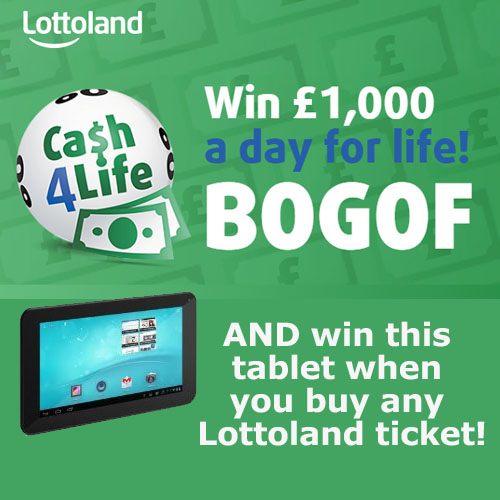 Whenever you buy a Lottoland ticket you will be automatically put into a draw to win this fantastic prize. With numerous Lottoland jackpots and games available there are lot of ways you can take part in the competition.
You can buy tickets to Lottoland's Powerball, to the 33 Chances jackpot, you can raid the Piggybank and also try your luck at winning the daily £7, 777 prize! And each time you buy a ticket to these great jackpots you will also be in with a chance to win a tablet! So the situation is win win!
The competition is open for one month only, closing on 15 September 2016, so make sure you take part soon!
Comment below!


By Lisa Walter on 13-10-2016 at 11:03:50
I would like to win this prize please
By Steve Roberts on 19-09-2016 at 15:57:21
got to be in it to win it
Marek : CashbackDiscount.co.uk Team
Thanks for the feedback! Invite away and hopefully you´ll get a pleasant surprise soon! :)
By Firoz Jariya on 11-09-2016 at 08:23:54
i love winning,its fun,its great,is a dream.
Steven : CashbackDiscount.co.uk Team
¡Muchas Gracias por tu comentario Mónica! Siempre intentamos poneros al día de las mejores ofertas y productos. Esperamos que las disfrutéis. Un saludo.