Cashback and discounts at Haven Holidays
This shop offer cashback, plus extra discounts
1 acties
Seaside Family Holidays and cashback at Haven Holidays
Haven Holidays owns and operates 35 award-winning family holiday parks throughout England, Scotland and Wales- close to some of Britain's favourite seaside resorts. Haven offers two distinct products. Self-catering holidays allow customers to stay in one of our modern holiday homes, available in a variety of grades. Touring and Camping holidays enable customers to bring their own tents and caravans to one of their 23 dedicated Touring and Camping parks. Book your next holiday with Haven Holidays
Discounts and Discount Codes for Haven Holidays
Up to 1.50% CashCoins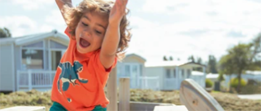 Always get the best price on your domestic holidays with Haven Holidays! Find a better price somewhere else later on? Get the difference back from Haven Holidays. Not sure you can pay in one go? Spread out the cost for only a £30 deposit.
Valid until: 31-12-2021
Go to offer
Blog Haven Holidays
Living in England. We love moaning about the weather be it rain or shine, but we also love a good cuppa. Other things we are...

Woo your loved ones this Valentine's Day with something special and romantic! Look no further, we have great gifts and deals...

Get some winter sun! We have great last minute winter sun holiday offers and cheap deals allowing you to escape the great...
Haven Holidays

Reviews
Martin Bringnall | 21/06/21 12:15:15 | Store rating :

It the best place to holiday taht I know. You find activities for all ages, Restarantas and entertainment are very good, but it is not cheap. In any case it is a very good option: I recommended it to my friends.
Kim Rooney | 01/02/18 21:47:48 | Store rating :

some haven holiday sites are very good and have lots of entertainment for children and adults. some tho lack a lot of variety and lack of entertainment. pick the right haven holiday site and would be an enjoyable break
Pam Welch | 10/12/17 18:40:15 | Store rating :

My husband and I took our kids to many a haven holiday....Usually through the sun newspaper for £9.50 holidays. Our caravans were always clean and modern and comfortable! The kids used to love the entertainment that Haven holidays offer and all the extras like swimming and roller skating. Would recommend to anyone!!