Get back to school ready now!
09/08/2019
The kids have been home for what feels like months. But worry not, dear parents! There is a month to go until the schools reopen and for normality to resume. Yes, you heard us! So, this week we are going to go through our top back to school stores to show you where you can save on those school essentials! Remember to check our back to school page here, where you can find a wide range of deals from school shoes to stationary. With that said, it's time for class to begin!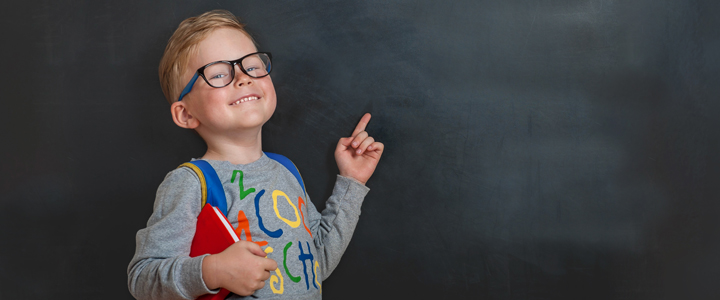 Lesson objective one: Locating the perfect primary/secondary school uniform essentials. Yes, we have all been there, struggling to find the right polo t-shirt, or the perfect gingham dress for Primary School summer uniform. Well, you can find it all under one roof, without compromising on quality or price! Check out the Asda George school range, with uniform basics starting from as little as £2.50. Did we mention summer uniform shorts and dresses start from just £4? Best get filling up that basket! Double up on savings and earn up to 3.00% CashCoins when you shop!
Lesson objective two: Hunting down a pair (or pairs) of shoes to last at least ONE school term. Well, achieve the impossible with Schuh's new range of school shoes! Whether your child loves patent, or prefers a smart black trainer, Schuh will have something for you! With quality built into last, your child will have a tough time of scuffing their pair of shoes within a month. No repeat purchases for you! Did we mention they have a sale, and that you can earn up to 3.00% CashCoins. 
Lesson objective three: Finding the right stationery- functional, but exam hall approved! There are so many rules to the stationery game- for primary school kids it's having scented pens and a quirky pencil case. For secondary school students it can mean having a clear pencil case with protractor, pens, pencils and a ruler- all the essentials for the exam hall! Well, worry not because Wilkinsons has got the balance right for your primary or secondary school needs! Shop the new back to school range now, and get up to 40% off with up to 2.00% CashCoins. 
Lesson objective four: Getting the P.E uniform just right! We've all seen it- P.E uniforms returned home looking like they just survived a muddy war. Whether you're sick of holes in tracksuit bottoms or of having to buy trainers every few months, we've got you! Stock up on brands without the price tag for your child's P.E classes. With Sports Direct stocking everything from Nike to Under Armour for footwear, you'll be spoilt for choice! Don't forget to add some tracksuit bottoms or football shorts to your basket. In case you need more convincing, Sports Direct has 70% off, and you can earn up to 3.00% CashCoins.
We hope you enjoyed reading about our back to school essentials. Remember, parents, there's only a few weeks to go before you have your freedom back. Class is officially dismissed, go forth, and buy students!


The best Cashback offers from this moment:

1.50% CashCoins
Schuh
Schuh have a fantastic range of men and women's boots that are sure to keep Jack Frost at bay.
Go to offer

1.00% CashCoins
Wilko
Wilko has been offering quality brand and own brand products through their stores for more than 75 years.
Go to offer