Ready, steady CashCoins!
12/07/2019
IT'S LIGHTS OUT AND AWAY WE GO!
The British Grand Prix is here, and 2019 marks the 70th anniversary of the World Championship. The British Grand Prix has been held at Silverstone since 1962, where F1 heroes have battled it out until the final lap, hoping to make their mark. Who will be the Championship winner this year? Will Hamilton going to bag his sixth win, or will Vettel sneak in and take the crown? With the British Grand Prix taking over our screens this weekend, and the British Grand Prix being secured for the next five years, get game ready!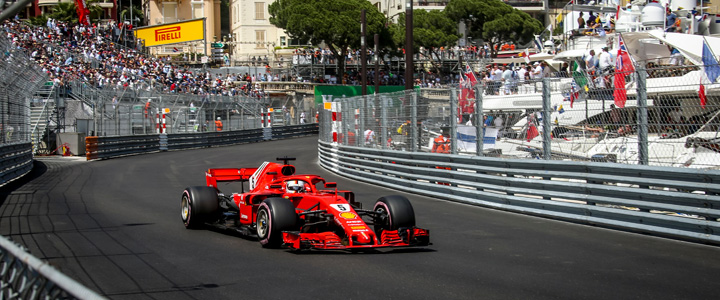 It's race day and we're about to start the formation lap. The national anthem has been sung and the crowds are cheering and shouting your name as you make your way around the track. Feeling inspired? Do you think you could handle the pressure? Head on down to the pit lane and live the dream of every car enthusiast, by taking part in the F1 experience with Red Letter Days. Get strapped into the open pit and enjoy the thrill of a lifetime. Be your own F1 hero, feel every vibration, trying not to oversteer and test your reactions. It only gets better with up to 6.50% CashCoins on top. 
Imagine the formation lap is over and we're waiting for lights out, wanting our drivers to get the best possible start they can. Will there be a crash, who will lead the race? Get yourself race ready with tickets from Groupon where you can earn up to a whopping 7.50% CashCoins on your purchase. You may have missed your tickets for British Grand Prix but there are many upcoming races you can get involved in, with weekend packages starting from as little as £199. Enjoy the thrill of the Formula 1 where drivers are battling up to 308km per hour sitting on the grandstand.... If you can't get yourself to a race remember you can always join Now TV where you can get yourself a one day SkySports pass for only £8.99 and earn up to 4.00 CashCoins. 
Last but not least we've hit the final lap, the checkered flag is flying high and we've entered our way into the F1 Store. Are you a Ferrari, Mercedes, Red Bull or Maclaren supporter? Well, why not show it off? Buy the latest in F1 merchandise including McLaren, Ferrari and Lewis Hamilton merchandise. You can bag yourself T-Shirts, jumpers, caps and accessories. Sign up today and you can save yourself 10% on your first order whilst earning 2.50% CashCoins in the process. Not too shabby eh?
Now we've got you ready, sit back, relax and enjoy the thrill of the race.
"In racing there are always things you can learn, every single day. There is always space for improvement, and I think that applies to everything in life." – Lewis Hamilton


The best Cashback offers from this moment:

2.50% CashCoins
F1 Store
Get your collectables and merch here!
Go to offer