It's time to save with Fossil
19/07/2019
Time, we all appreciate it goes by fast. But, let's be real, why check the time on your phone? You need something classy, smart and affordable. Well, you're in the right place, because we are going to talk about all things watch related, and finding the best watch from Fossil for you!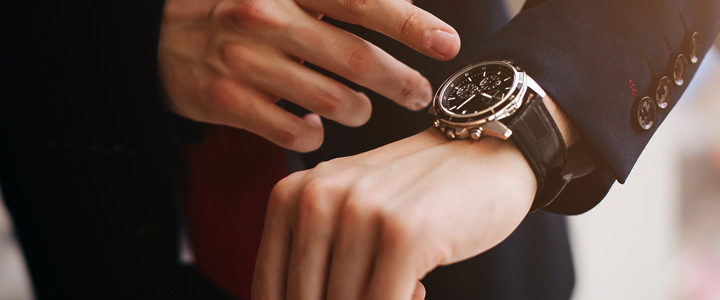 You may not realise this, but a watch can pull a look together whilst keeping you on time! So, not sure on what's right for you? Our number one tip is try and match it to your jewellery. Whether you prefer smaller daintier bracelets, why not pair it with a larger watch face to create a contrasted look? Our top favourite? The tailor three-hand rose gold stainless steel watch for £90, down from £129 AND you can earn up to 3.50% CashCoins!
Brown strap, metal or blue? With the variety Fossil has for men's watches you'll be spoilt for choice! Whether you are going for the 'I mean business' look, or something a bit more relaxed, we have our top recommendations for you! Our power business watch favourite is the three-hand smoke stainless steel watch. You know you're not here to play when you're wearing a watch that looks as good and striking as this. For those of you that like to keep things a little bit more laid back, why not opt for the Mathis light brown leather watch. With a contrasted blue watch face to a brown leather strap, you'll certainly be having those heads turning! 
Okay, so for our fitness lovers, Fossil has thought of you too- we know, they're so considerate! Before we even go into the Sport Smartwatches perks, let's talk about it's sleek design. With over 18 colours, you can swap and change your straps to any colour, or even a metal strap! Coordinate with your gym wear or just because, we won't question you!  So, back to perks, this sport watch has an impressive ability for untethered GPS. Leave your phone at home, and still have your running distance tracked AND listen to music stored on your phone. Amazing, eh? With Google Pay capabilities, a heart rate tracker and a 24 hour battery life, what are you waiting for? If you STILL need a push use the code FIT40 to save £40 when you buy your smartwatch! 
So you may be tired of hearing about watches. We get that! So, also available in the sale is Fossil's range of bags and accessories, as well as wallets for men. If you're looking to spruce up your wardrobe, why not do it with some delicate jewellery? If you're still unsure and need a nudge in the right direction, Fossil is offering 20% EXTRA on it's watch sale with the code SALE20. Happy shopping!