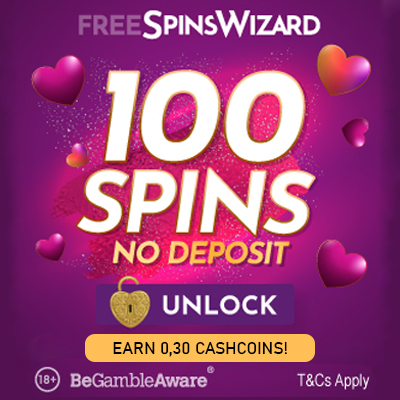 Boots Reviews
Op dez pagina vind je shopinformatie en beoordelingen over Boots
Health and Beauty with discount at Boots
Boots is the UK's leading pharmacy-led health and beauty retailer. With around 2,500+ stores in the UK, ranging from local community pharmacies to large destination health and beauty stores, our purpose is to help our customers look and feel better than they ever thought possible. Our mission is: "To be the first choice for pharmacy, health and beauty - caring for people, customers and communities everywhere."
Boots Reviews

Alina elena Chiriac | 05/02/21 14:00:40 | Store rating :

Exceptional customer service. I buy lots through ebay as it's so simple to use, a fantastic website where you can buy just about anything, had a few small issues with some purchases, as would be expected due to the amount I buy, the customer service is exceptional, and any issues are always resolved.its good price for almost all the products.. Great deal... Great business, would recommend to all.

Sam Ginnifer | 10/01/21 20:59:00 | Store rating :

Great range of products. Boots advantage card is great for saving point to spend later and they always have promotions on to earn double points. I personally love the creams in the No7 range which you can't buy anywhere else

Tanya Haire | 05/01/21 12:11:23 | Store rating :

I have been visiting my local boots a lot more recently and the service I get is excellent. Some great offers to be found in the stores and on the app and the staff are always very pleasant and friendly.

Janet Walker | 02/01/21 18:29:04 | Store rating :

love the store Boots especially their meal food deals for £3.29 such a bargain

Daniela Surdu | 29/12/20 01:14:45 | Store rating :

I love shopping on Boots,always i find all i need,have good offer,skincare products,makeup,perfum that i love the most and not to forget the points i am earning every time i am going to shopping.Boots is the best!

christina Norman | 07/09/20 16:32:18 | Store rating :

I always enjoy shopping at boots, as they offer me good deals, not only that I get rewarded for shopping with them and. and I can get free delivery, although I enjoy shopping in store I find it more convenient to shop on line at the moment.

Lisa Foster | 31/03/20 02:27:29 | Store rating :

Boots are really good there offers were great I checked out on there site and soon after I went and brought the items of cream the price was reasonable good and the service was great the shipping cost wasn't to bad cash back speed was fast

Piotr Kwiecien | 03/02/20 18:05:40 | Store rating :

Boots is always my first stop when buying after shave, perfume or any other toiletries. Wide selection of products, ever so helpful staff and quick queuing. They have got good discounts all the time and great deals available through out the year. Highly recommended i wouldn't shop anywhere else.

Sylwia Elsodany | 23/12/19 03:25:17 | Store rating :

Boots is my favourite pharmacy to buy beauty products, cosmetics, medicines and supplements. It's place with one of the cheapest products. I have a loyalty card and collect points to change them for the shopping. They have plenty of offers and each time I get email with selected discounts and my points statement. The assistant are very helpful. Each time when I'm looking for something, they ask if I'm ok. The place is crowdy but lots of cashier and check out ensure high quality of experience.

Kelly Knight | 20/12/19 17:36:17 | Store rating :

Good company and good advantage card rewards system although majority of items are over priced and bit annoying you can only redeem points if have enough to cover the cost of the entire item purchased

Elizabeth Davies | 09/12/19 12:44:20 | Store rating :

Some small, some are very large, great selection at any store. As a female I am there for all my sanitary needs, make up needs, hair needs and medication if needed. Fab meal deals

Michelle Jones | 30/10/18 02:31:31 | Store rating :

I love boots store the staff are helpful poilte and they understand what I am talking about and know what i need and the quality of boots products is magnificent and reasonable prices and with your boot cards u can get stuff free or money off of products so winners around well done boots ☺

Agnieszka Chilicka | 24/10/18 23:32:48 | Store rating :

Great choice and amazing service! I go to Boots everytime I need either cosmetics or medicines. I am so happy that this store can offer so many products with such good quality and affordable price. Xx

mmachova81@gmail.com Germain | 08/10/18 10:51:00 | Store rating :

I love Boots shop and pharmacy.Its all products in one from make to shampoos and parfumes,to medications.I do like the way the shop is made and prices of many products.I do shop in Boots very often if in big shop or smaller once.I know I always find product I'm looking for in Boots.

Donna Savory | 02/10/18 12:40:40 | Store rating :

boots have some brilliant products at a great value, especially the offers on the seventeen make up brand, they offer free click and collect which is very useful, would definitely recommend boots to anyone

Ero OGrady | 25/09/18 16:25:03 | Store rating :

Omg i love this shop and christmas is the time for pressies from boots, I love it. It has brilliant range of haircare, make-up and the pharmacy has amazing staff that know there stuff. All the brands you love and trust and they have regular great prices

Paul Dudley | 19/09/18 12:24:20 | Store rating :

Boots have excellent products to buy instore or online and a good bonus points scheme to boot, which can be cashed in at the till. We always purchase their Soltan sun cream range due to previous experience, customer rating and because it is usually on offer too.

Sharon Hackett | 13/09/18 09:13:50 | Store rating :

Great chemist with lots of different kinds of products to suit all needs, for both the male & female population..I also personally use boots chemist for perscription collection & ewhilst i wait i can take a look around their store.

Michelle Hillyer | 11/09/18 19:04:39 | Store rating :

I love boots I go there to get my nappies I get boots own brand and the really good they keep her dry and don't give her a rash or sores the qaulaty are good for the price and there baby clothes are a good buy

Paula | 12/09/18 00:24:05 | Store rating :

I purchased some make up from boots, there is so much to choose from, the prices all differ but the quality is good for the price, the customer service is is really good, everything good from start to finish

Zoe Sidebotham | 10/09/18 18:36:47 | Store rating :

Used boots for years always find what I'm looking for and reasonably priced too. My local shop is always bright and the aisles are wide enough to get pushchairs and wheelchairs down. Weekly deals seem good too.

Florentina Munteanu | 11/09/18 03:36:15 | Store rating :

Great. Is my favourite. I like this store, I have boots card, and it really help me to save money. Every time I buy something I recive points. And I can buy everything I want with that points. Is great. I love it.

Kathryn Miller | 08/09/18 18:52:02 | Store rating :

never had a problem with boots, staff are always easy to speak to and can answer any product questions I may have. The stores are always clean and the online service is excellent. The product range is excellent.

April Hudson | 09/09/18 11:04:18 | Store rating :

Boots have amazing customer service and pocket friendly products. I would recommend this shop to anyone. Delivery timing was a bit vague and the product was broken upon arrival. This store always puts the customer first.

michelle jones | 02/09/18 01:53:16 | Store rating :

I love boots online and in store plus to receive extra money for going through a simple process like this is so easy and rewarding love it all zxxxzthink it should be more of a percent to earn as it adds up after a few times shopping

Ilona Vainoriute | 02/09/18 08:56:25 | Store rating :

It's amazing store where I can find ewery thing I needed from cosmetics and finishing on any tablets or any pills.great costumers.it's my favourite store!!!!

Lauren Turner | 02/09/18 23:07:57 | Store rating :

I love the no7 foundation range I've always struggled to find the perfect foundation match then I went into their store and they used the perfect match machine and found a perfect foundation that looks good and goes with my skin colour and for once doesn't look orange

Saffron Carmichael | 17/08/18 23:24:19 | Store rating :

Boots is a leading makeup retailer and always stocks the best quality items. There are frequently offers and sales on giving customers the chance to buy things they haven't yet tried. One of my favourite offers is a 3 for 2 deal.

Tracey Westwood | 18/08/18 04:31:48 | Store rating :

I love this store. Their no.7 brand is amazing. Great products. Beauty range is great too. Easyou & convenient to shop online. Delivery options are good also. I like the free click & collect option the best. Great offers

Court | 19/08/18 14:07:58 | Store rating :

Boots is a great cosmetic store giving you points for buying items which is a must have when you buy lots of makeup products i also get hair products from here and also other items, eyelashes/tools etc.

Courtney Mannion | 10/08/18 17:32:47 | Store rating :

I really like this store. It always has my favourite makeup brands in and keeps up with the new. I like the hair dyes it provides, I brought a black dye with a blue tint and it stayed its colour for numerous weeks, I just needed to re-dye the roots.

Danielle Murphy | 09/08/18 13:20:59 | Store rating :

I absolutely love the variety of products they have, and I personally love all there hair products and makeup products and who doesn't love a new bottle of perfume or buying your man some new aftershave and what's even better is the fact its all at an affordable price...

Natalie Richards | 05/08/18 02:50:26 | Store rating :

Boots is well known for its pharmacy. These days you cant stop this store as its grown over the years making boots one of the top places for health and beauty products. Also boots have their own top brands and best prices for makeup and Perfume

Audrey Stan | 28/07/18 10:20:26 | Store rating :

I was looking for perfume. Pippa from the Dior counter came over to me and offered me assistance with picking a perfume. She also kindly helped me with a foundation and recommended Diorskin forever undercover. This is an amazing product, I will definitely be back to but this product.

Siobhan Dooley | 02/06/18 00:26:59 | Store rating :

I have used boots a lot,I recently went to buy some new make up for my daughter,some of the top makes are well expensive but boots do a fab range of pallets some under £10 bargain at that price. my local store always seem more than happy to help,they are friendly and polite

Ashley Hall | 03/06/18 03:44:06 | Store rating :

Very good quality shopping at boots. Me and my wife also get our Perfume and after shave from there as good price and good quality. The service is very good too. Overall very good quality. Much appreciated

Alicia Walsh | 03/06/18 20:39:55 | Store rating :

one of the top pharmacy groups with the added extra of loads of make up skincare products etc . although some items are quite expensive you can get some real bargains plus the added advantage of a loyalty card which is great to save on for occasions like christmas

Maddie Wotherspoon | 26/04/18 02:56:22 | Store rating :

Boots is great because you can get all your beauty essentials / toiletries either delivered or ready to pick up in store. Cashback on top is a lovely bonus, specially when it was stuff I was going to be buying anyway!

Dalia Rahman | 18/04/18 00:44:28 | Store rating :

Its one of my favourite store . For my cosmetics and skin care products, I totally trust Boots. The price of the own brand products of Boots are very good price and are also high quality product. their customer service is also very good.

Aiveta Sutkiene | 03/04/18 17:05:41 | Store rating :

I like the Boots UK. In this story you can find a lot of beauty products , a large choise of perfumes, cosmetics and medicines products. Each time it is assisted by service consultants. I always buy perfumes for myself and my husband.

Robert Short | 22/03/18 11:25:48 | Store rating :

there is a great way to shop at boots with an ADVANTAGE CARD collect 4 points every time you spend £1.00 you will soon build up some good cash savings for to spend . you can see your balance online by log in to there web site for offers as well .so why not give it a go.

Lucy Peck | 15/03/18 10:22:08 | Store rating :

Boots is a great shop to buy all of your toiletries and make up from. The prices are reasonable and the staff are really friendly and always there to help you if you need it. The shipping costs are what you would expect and in store collections are free. The 4% cashback from ladycashback is great.

Muhammad Seedat | 12/03/18 13:48:48 | Store rating :

A shop that fulfils all your beauty needs. It provides products for men and women, and has a large range of products to suit your needs. From quality perfumes to many types of hair products. All is available at a price you can pay

Catherine Latham | 03/03/18 17:16:13 | Store rating :

I love shopping at Boots. As I am disabled and find it hard to carry a basket or push a trolley, there is always someone with a cheerful smile to help me around the store. Other stores should take note!

Sharon Brown | 05/03/18 14:49:17 | Store rating :

I love Boots and am lucky enough to live very close to a branch. I build up points on any purchase, and we all know how the pennies add up. There are always added coupons on your till receipt. And the main thing I find is that the staff, from shop assistants to pharmacists, are extremely helpful.

Andreea Salavastru | 28/02/18 13:27:31 | Store rating :

good products, good quality,great customer service,Very happy with the items that I purchased,Very helpful and friendly staff. Always have great offers on many much needed items.Fantastic offers online and quick free delivery.

Ioana | 18/02/18 17:48:04 | Store rating :

Is always a pleasure to make shopping with boots. They have good products and a better quality than other stores. And also they have discounts for many products especially if you have a boots card member

Anju Gurung | 23/02/18 03:46:11 | Store rating :

I love shopping at boots because the price are reasonable and i can always get what i am looking for. Also the products and brands that boots offer is very wide and of good quality. Just hope they had a goody bag or beauty box of some sort for regular customers who buy at boots.

Claire Derbyshire | 24/02/18 23:34:55 | Store rating :

Boots superstore on Gallowtree Gate Leicester, is a large, very popular chemist and pharmacy. They stock everything you'd need health or beauty wise. Although the staff are always run off their feet they are friendly, helpful and polite. Upstairs there's a large baby-care section too

Joanna Nartowska | 24/02/18 18:52:25 | Store rating :

Every little helps, cash is tight and cashbackearners.co.uk is making it easy towels save for Christmas day when you can buy things that you can't get normally in the year when cash is short good OLE cashbackearners

Tammy Guest | 25/02/18 07:29:06 | Store rating :

Love boots! the beauty products are brilliant just the same as every other item in the store, id say its a 10/10 store so friendly and very welcoming. Boots Traditional Skin Cream is an excellent all purpose cream. It can be used as a cleansing cream or as a moisturising cream .

Tina Goldsmith | 10/02/18 12:57:22 | Store rating :

Great on line especially when you have a boots card the reward programme is one of the best. You accumulate points really quick and can get loads of discounts. The site is easy to use and always gives you an idea of what points you can get

Mary Jones | 07/02/18 09:54:57 | Store rating :

Much more than medicines and perfumes. Plenty of magazines for all ages and good books, fact and fiction and hardback and paperback. Good for printer cartridges and mobile phones. Also a range of dvds and music. Good food too.

Olive Nolan | 07/02/18 16:51:50 | Store rating :

a superb range of toys and electrical and electronic gadgets at very reasonably reduced prices. Nice range of rings and bracelets. Easy to order or reserve online. A sale every month with bargains galore

Bee Lim | 06/02/18 22:04:46 | Store rating :

A variety of product suitable for all stage of age from 0 to 60 years old above. The price is also reasonable and affordable. I like the baby product and can collect double point and can get money voucher in some special event.

Charly Maytum | 03/02/18 18:33:46 | Store rating :

Reasonable prices on various products in Boots. All aisles are labelled adequately so as to easily find what it is that you require. Very friendly and helpful staff both around the shop and at the till

Marie Veness | 04/02/18 19:47:01 | Store rating :

I love shopping at boots. who doesn't love shopping when you get paid for spending money? I've been saving all my advantage points for a while now and soon most of my Christmas presents will be covered. I've never had a bad experience either in-store or on the phone to customer services. brilliant all round service! keep up the good work boots thank you x

Serena Harper | 30/01/18 18:46:16 | Store rating :

Boots is a great and handy store to have on any high street! You can pretty much get any of the toiletries you need. You can earn back lots of points using your advantage card which is useful only drawback it has is not offering student discount whereas Superdrug does!

sharon Hill | 31/01/18 11:46:03 | Store rating :

Very happy with orders placed online .Always good offers and quick delivery .Have used click and collect a couple of times .So convenient to pick up from my local Boots as the smaller stores do not have a good range of products.

Wilma Savage | 31/01/18 17:14:29 | Store rating :

Traditional store meets all the needs especially women. Lots of choice of perfumes deodorants and sprays. Plenty of diets sold here and wonderful store for babies. Technal staff on hand for photography.

megan lennox | 30/01/18 11:19:56 | Store rating :

i recently purchased a bottle of perfume from boots for myself. and the staff were very friendly, down to earth and attentive assisting me with testing a variety of smells, until i decided on the one that i wanted.

Sarah French | 16/01/18 13:13:11 | Store rating :

I went into Boots to buy my husband some aftershave. I was looking at all sorts of deals until a young lady came up to me and asked if she could help. She pointed me towards the last fashion, I did in fact get a deal on some so I am very pleased with the service I got.

Craig French | 09/01/18 10:22:36 | Store rating :

I went into Boots Mansfield unsure what perfume to buy my wife for Christmas. I asked the young lady for help. To me they all smell the same but she explained the different types. So I bought "Because it's you". A big thumbs up from my wife. Thanks to Boots

Stacey Mcmullan | 08/01/18 20:12:56 | Store rating :

Ordered on line for store pick. The full process was fast and efficient, and the products were well packaged. I expected delivery to be delayed as I ordered just before Chrismas but I was delighted when it came on time.

asma beig | 06/01/18 00:23:36 | Store rating :

I love shopping at Boots, I always get all my baby products from Boots. Great service and offers. Their advantage card is really beneficial as you can collect points and use them to pay. I am also part of their parenting club and they always send out great information.

Tiffany T | 04/01/18 12:57:55 | Store rating :

Absolutely love this place. Nice atmosphere, reasonable prices! Very good and friendly staff and I always can find what I need. Also quite a lot using online shopping with Boots. Very easy! I highly recommend!

Caroline Nixon | 31/12/17 18:07:46 | Store rating :

Love boots and their reward scheme and many a times I have managed to use my points rather than paying for a product which is great if your short on cash, let's face it who isn't these days. Love the photo shop too great service.

Helen todd | 31/12/17 15:30:46 | Store rating :

I had to take somethink back that I got at Xmas with no receipt and there was no problem which shocked me because it had gone done in the sale and I still got it at the price my friend payed for it because it was still wrapped in the Xmas paper boots had wrapped it in.

Eryk Gol | 01/01/18 21:58:18 | Store rating :

I was in Boots in Harrogate in December 22nd looking for a grey eyebrow pencil for my mother. I was served by the assistant on the BareMinerals counter who was then joined by another colleague from Nos 7, I think. These two young women were excellent and would not give up until they have exhausted all possibilities. They went from counter to counter searching for us. They eventually found the best option in the store. They did not pressure us to buy, nor just say 'sorry we don't don't have this anymore' which was our experience in a well established department store a few minutes earlier. Well done to them and we will be back.

Emily Williams | 23/12/17 23:51:26 | Store rating :

Boots has helpful staff and the service was rather quick. The prices on most things are great however some things could be lower. Everything you could need is there and easy to access. Your waiting in line for the most of 3 minutes and then BAM your out of the shop

kerri Watmore | 23/12/17 06:06:26 | Store rating :

The Staff are very knowledgeable and know there products attending to all my queries at the store i attended so many beauty products at reasonable prices and I even got a cheeky complimentary makeover. Also Boots has the best loyalty rewards in the U.K. I absolutely love being rewarded highly.

Peter John Bates | 25/12/17 16:59:13 | Store rating :

Boots Advantage Card is the best value card of all loyalty cards at 4p in each pound awarded, and with extra value offers on Boots own products for those of us who are of pensionable age. Their meal offer is also good, but relatively poor value in London when compared with out of London stores.

Narella Gagliolo | 10/12/17 20:16:41 | Store rating :

I personally love Boots. When you sign up as a member, you receive amazing offers all the time an a lot of benefits. You can find a lot of different products in the same store and the personal is always very helpful and polite. It´s a pleasure to go there.

Nikola Michelova | 11/12/17 15:34:13 | Store rating :

Amazing beauty store, I love their membership card as you can add points from every purchase and then you can buy something for those points. Always find what I need to find. Perfect customer service, always help me if I need any help. Very satisfied!

Natalie Nedic | 06/12/17 16:17:54 | Store rating :

Excellent service, large selection for you to choose from, good customer service. Good pharmacy who gives advice and recommends the correct medication for all illnesses. Fabulous selection of perfumes.

Jade Fowler | 07/12/17 07:46:48 | Store rating :

Went to boots recently for the Christmas shop, lovely atomosohere! Great deals on all the products, including some excellent offers on 3 for 2 items which I always like. Staff were friendly as usual and over all I very much enjoyed my experience.

Aiveta Sutkiene | 06/12/17 14:58:40 | Store rating :

I like this store. In the Boots is a great choice for cosmetics and perfumery. I always can find the desired product. I have been recommending my friend to my this shop and I'm glad to hear that. I will always buy my own perfume.

Frances Tildsley | 01/12/17 09:39:46 | Store rating :

I ordered perfume on line it arrived within days and I was e mailed when the goods were dispatched and again with expected date of delivery. I could also use my boots card to gain points excellent. I would definitely recommend to friends and family as prices and customer service very good.

Shazz lee | 30/11/17 04:08:35 | Store rating :

Boots is a really good store to use. Its got a nice range of products to choose from. Theres cosmetics, perfumes, baby toys. I've used this store quite a lot over the past 15 years and I've never had an issue arise, I also own a boots membership card.

Nasreen Rahman | 03/11/17 18:00:40 | Store rating :

Always loved shopping at Boots weather it's online or at the store. Great product, value for money and of high quality. Also great to have the advantage card as you collect bonus points just for shopping there and can redeem them for when you next go shopping at Boots.

Lauren Rolls | 03/11/17 10:11:19 | Store rating :

Recently brought most of my Christmas presents in Boots with their 3 for 2 promotion which is fabulous for students like myself great customer service and friendly greetings definitely one of my favourite stores.

Claire Hutt | 02/11/17 23:53:23 | Store rating :

Very helpful service and a quick and helpful team and extremely fast delivery. The efficiency was excellent. The product arrived well wrapped and in a sealed bag with all the correct details and a return address for if the product was faulty or damaged.

Stefanie Young | 01/11/17 10:30:19 | Store rating :

Always a pleasure with Boots. Quick and easy to use, the App is great to navigate and many savings to be had in both healthcare and personal grooming. Also very useful for those with young children and babies.

Julie Pye | 01/11/17 08:25:43 | Store rating :

My go-to store for all beautifiers you could possibly need, and many more! Always find what you need and a it's great website to navigate on - really easy to find your products in the categories. I use Boots on a regular basis and will continue to do so in the future.

Claire Skinner | 01/11/17 07:01:18 | Store rating :

Great customer service. I was looking for a certain mascara and couldn't find it in the shop. As it was a present for my daughter I was getting a bit stressed. A sales assistant came over and got the mascara for me and I got a reward voucher too.

Sofia Catalini | 29/10/17 21:05:17 | Store rating :

Great service, staff and prices. The one in Liverpool One is the best because of its location and range. I bought an item there last week that I couldn't find anywhere else and the staff was not only helpful but even advised on similar products.

Louise Nawaz | 29/10/17 14:13:01 | Store rating :

Great store has everything under one roof staff are really helpful and are always willing to help you try and resolve any issues you may have in store and when buying on line the online staff are great. would recommend to all friends and family.

Charlotte Coley | 29/10/17 15:41:54 | Store rating :

Easy lay out, link for alerts when stock comes back in. A very easy fast way to shop. Can still collect points option to click and collect or home delivery. Good prices. Great variety to shop for all in one place.

Katarzyna Slusarczyk | 28/10/17 21:12:25 | Store rating :

I love this shop! Since I have become a mother my opinion about this brand is even better. As a typical female I'm always short of make up products (because you never cannot have enough of it) so I love a bargains like 241 or buy 1 get one 50% cheaper. Same things with kids section!

michelle fisher | 22/10/17 13:47:15 | Store rating :

All categories of stock is all shelved together and it is all clearly signed at top of display area. Special offers clearly labeled on a separate area. Covers all medical cosmetics and daily needs, separate pharmacy from the enquirer counter.

Anne Murray | 22/10/17 23:30:16 | Store rating :

Boots have a great range of products both medical and non medical products. Their Christmas range is lovely so many gift ideas and have friendly helpful staff. The only problem is the time waiting for prescriptions can be up to half an hour.

Paul Hollard | 23/10/17 21:44:33 | Store rating :

I would personally recommend boots to shoppers online and in store. As they offer excellent prices and deals which are very hard to beat by comparison sites, I have visited when looking to purchase a particular item. The staff are very helpful and friendly.

Carrie Matthews | 07/10/17 21:13:26 | Store rating :

I always shop in boots I love everything about it this is where I get all my kids medicines toiletries love the perfumes and make up. Couldn't live without boots I will always be shopping here amazing staff and amazing customer service.

Jackolin Keith | 29/09/17 15:57:32 | Store rating :

I recently shopped in Boots in Stranraer and was very pleased with the layout of store and the choice considering it is in fact one of their smaller stores, the staff were extremely helpful and kind and very very helpful, I will definitely be shopping regularly in this store.

Breggie Rautenbach | 29/09/17 11:21:34 | Store rating :

I love the variety of quality products Boots offer. My teenage daughters love Boots too, especially the make-up sections. We have never been there and there was no stock, Boots always stock enough products to not be disappointed.

Sue Champ | 26/09/17 19:41:00 | Store rating :

I love shopping at Boots, the range of make up and beauty products is amazing. The location of the store is handy to pop into any time. Having the pharmacy on hand is brilliant.The special offers and 3 for 2 is a bonus.

Zana Osmanaj | 17/09/17 13:45:50 | Store rating :

Always the same excellent service and amazing offers.collect from stores service is amazing very quick and without costing to pay for delivery! Always happy with quality especially with own baby brands!mini club is my favorite shop for kids clothes,because quality beat the price! Very well done boots!

Julian Fisher | 15/09/17 10:35:50 | Store rating :

Good service fast service very helpful, you should join it's the best thing thing I've done and would carry on using doing shopping online. It so easy to stay at home in the week pick your order up or pick up in store.

Agnea | 15/09/17 09:35:44 | Store rating :

Very pleasant shop to buy products in a lot of choices and good prices.Especially at Christmas time a lot of gift and gift sets to choose from.A big plus to a loyalty card.A lot of different product range and brands to choose from.

Charlotte Holland | 10/09/17 21:29:46 | Store rating :

Best place to find whatever you are looking for when it comes to cosmetic wants and needs! There is always a huge range of products that vary in price to suit any budget and always amazing quality. Thank you Boots.