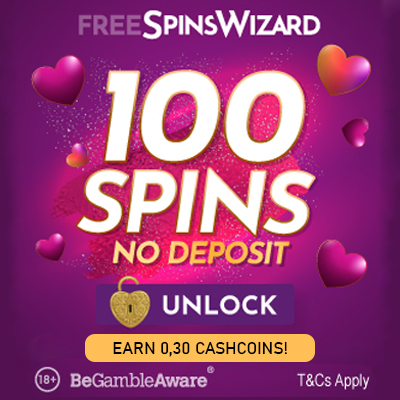 giffgaff Reviews
Op dez pagina vind je shopinformatie en beoordelingen over giffgaff
Mobile phone network and Cashback at giffgaff
Save on your mobile phone bill with giffgaff. Costing you less than other mobile networks, gifgaff can provide great network coverage while still saving you money. giffgaff is an online SIM only business and their standard rates are less than half those charged by the big networks. giffgaff promises to always keep things simple and to always do their best to be fair.
giffgaff Reviews

Aleksandra Przybylska | 01/11/21 13:03:25 | Store rating :

Great network. Best sim card boundless on the market . Great value for money, also customer service team is very helpful and keen. I will definitely recommend this network to friends and family.

Lyndsay Melville | 02/10/21 22:09:48 | Store rating :

I have been with the Giff gaff network only for a short time so far and I think that it is a great network to be on the deals the offer are like no other network I've been with my bundle never used to last me with other networks I've been with so I'm really happy

craig davison | 03/10/21 22:56:01 | Store rating :

Hi there I have been with giffgaff for about 5 years now and they provide a great service to people aswell as great goodybags to choose from highly recommended I would recommend this mobile network provider to all my friends and family members

Sarah Williams | 25/09/21 08:09:53 | Store rating :

I have been with Giffgaff for a while and now my kids on on it to the offers and free giff to giff calls r great when out of credit data lasts streaming in excellent I would recommend giffgaff to familys to keep in contact

Darleen Jones | 26/09/21 06:40:23 | Store rating :

I have been a customer of giffgaff as pay and go now for a year or so and I am very happy with the service. The goodybag deals mean that I do not have to top-up more than once in a month. All calls texts and data are included in my plan

Nojrul Islam | 14/09/21 21:52:39 | Store rating :

They're everywhere and can be very confusing. I don't understand why they can't be less complicated. I personally have ordered atleast 3 sim cards from them but unfortunately haven't been able to use 1.

Alexandra Amariutei | 06/09/21 12:56:27 | Store rating :

Great prices and internet speed. Never had an issue with giffgaff in the last 4 years since I joined. The website always works properly. There are always good deals and you save money. I would say being with giffgaff is better than having a contract.

Nichola Martin | 02/09/21 14:51:33 | Store rating :

I have recently taken put a sim only contract for my daughter to use at high school and being able to use a discount theough bluelight card I have been very happy with the service , especially as all her work will be done online and with this sim contract I have peace of mind she can do this.

Helen Todd | 13/08/21 18:14:11 | Store rating :

Giffgaff is the best pay as you go sim I've ever used. It's really good for the money and brilliant value for the minutes and data that they give you. I recommend it to everyone I talk to. All my friends and family

Said Giwa | 30/07/21 09:49:08 | Store rating :

I've been using giffgaff for the about 5 years and I have no regret. Fast network covarage and flexible plans. The best for me is £20 goddybag which gives 80GB of data.... For £25 you get unlimited.... so splendid...

sharon doherty | 27/07/21 08:27:07 | Store rating :

absolutrly love giffgaff i have been with them for 8 years and i will never change i've had the same number for 8 years its cheap and so easy to manage no contracts suits me well i will never change x

Billy Keeping | 13/07/21 17:07:42 | Store rating :

best network I've come across been with them for a while now I wouldn't change great price plans sim only plans you can get paid for referring friends and family members has plenty of help easy to check balance and get help

Kiera Meldrum | 05/07/21 15:16:25 | Store rating :

Amazing deals been with giff gaff for a while now highly recommended, easy to purchase a goody bag, can be done online or on your phone. You can also buy top ups from shops. They have a wide range of goody bags.

Anthony Lee | 30/06/21 15:24:56 | Store rating :

Fast delivery, I recieved mine the following day, they have a good variety of tariffs starting from £6 and all include unlimited minutes and texts (data varies) a couple of tariffs have unlimited data options which is good as not all companies offer unlimited data plans, very simple and straightforward, easy to understand and activate. The only issue is I haven't yet recieved the cash back amount to my account

Shazad Razzaq | 25/06/21 17:58:28 | Store rating :

One of the best mobile network out there. Been with them for a few years now and never had an issues. Great coverage and Internet speed and connection has been excellent. Would recommend them to anyone who want to switch over

Michelle Fraser | 07/06/21 17:54:03 | Store rating :

This mobile company has to be the best it has the best data pakage and calls text in my opinion 80g and now100g for £20 is just amazing and free unlimited calls and text for that price is a grate deal there are also Cheeper tariffs with just as good a deals Chek it out five star all the way

Antoni Nowacki | 08/06/21 02:56:33 | Store rating :

Helpful advisors Low cost Fast internet Many different options of goodybags to choose True analyse of used data and helpful advise chooseing goodybags Low tarriffs for International calls Good offers for buying a phone

Kimberley Grant | 06/06/21 13:49:50 | Store rating :

Ive been with giffgaff for a few years now and i wouldnt look back its the best network ive every been with and its so cheap too i pay £25 a month and i get always on data i use my phone for portable hotsop and i can go on xbox and lot

Sara Ross | 21/05/21 10:48:19 | Store rating :

I moved to giffgaff about 4 months ago and they are fantastic have had no issues and everything has gone smoothly and worked really well I cannot recommend this provider enough

Andreea Elena Timofte | 23/04/21 09:24:27 | Store rating :

This is a great way to buy refurbished phones if you do not necessarily want a new one. The price are good, as well. As far as I know they offer a 1 year quarantee, so another great reason to try it...

Jo Rokowska | 05/12/20 13:44:28 | Store rating :

I spend 25£ Pack unlimited data unlimited calls all Nice Price it is excellent. I used 3 device used video Call and always on date. I will recommend Giffgaff all my friends. They Sometimes suprise me with Extra Booster.

Amaan Shabir | 27/11/20 22:34:34 | Store rating :

This is the best sim I've ever had. Reliable and great prices! I've had no issue with them and have been with them for 2 years

Keshia Alleyne | 29/11/20 20:24:37 | Store rating :

I love Giffgaff I always have a great service it never fails me the pricing is amazing and I will always be a forever follower

Patricia Wadsworth | 22/10/20 17:23:52 | Store rating :

I have been on this network for about 4 years now and no other network gives the best coverage then giff- gaff. Excellent signal when others on different network lose theres so all in all great and i introduced ppl i get credit and also free person to person calls and texts 5 stars all the way.

Sherowna Connor | 08/10/20 14:41:56 | Store rating :

Have been a giffgaff customer for around 10 years now and wouldn't go anywhere else, myself and my 4 children love the deals giffgaff have on offer and have never had a problem with this network

Taiyeeba Dedat | 09/07/20 16:05:19 | Store rating :

They have great sim deals available. Whenever I wanted to find a good deal Giffgaff are number one to look. Amazing prices for lots of data, calls and texts.

Kiril Traykov | 15/06/20 06:11:51 | Store rating :

Hello there people there is so many of good offers that gives giffgaff i believe every one would find something for him self... i am over five years and I will definitely not change. they have as well good roaming for those who like to travel

Stephen Hart | 02/06/20 06:19:58 | Store rating :

very good get plenty of data minutes and also messages. I would recommend this to anyone, family and friends. I have been with Giffgaff for about ten years now wouldn't change to any other network, signal good aswell

Emma Lander | 18/05/20 15:47:09 | Store rating :

Such a good network! Amazing bundles and prices and great that you are not tied into a contract so can up/down grade as and when you want. Never had an issue with the signal coverage either. Shame phones don't last as long these days as would love to stay with them permanently!

Paula Benson | 18/05/20 00:27:35 | Store rating :

I applied for a giff gaff free sim card, it was so easy to apply for, simple and quick, customer service was really good, it was delivered really quick as I was told and all I have to do now is top it up and it's ready to use

Natasha Brown | 14/05/20 00:06:20 | Store rating :

I highly recommend GiffGaff brilliant service and also your in control without the hassle or worry of a contract fantastic tarrif options and easy to purchase. I always have service and the freedom to roam

Karen Maguire | 11/05/20 20:44:05 | Store rating :

The most amazing network provider your service the price the amount of data and the special offers they are amazing I recommend to all my friends I've never found anything that has ever beaten what giffgaff delivers absolutely 5-stars

Lorna Allan | 07/05/20 13:40:01 | Store rating :

GiffGaff is an excellent service and so easy to use. They have a great choice of tariffs, giving their customers the chance to choose the right one for them. I have the option of rolling the tariff on every month or changing it.

Zanie | 04/05/20 09:07:52 | Store rating :

I have been a pay as you go customer of this network since 2018 and they haven't disappointed me yet. It's a very good network, great service and you don't need a contract. Also their goody bags are reasonable.

Damian Bundziow | 04/05/20 08:33:30 | Store rating :

Since I bought the sim card , never had problem with network, every where 4g . The good things is every month you can choice how much do you want to paid, that is cold goodybad , from as little £6 up to £ 20

Monsuoor Khan | 03/05/20 12:25:10 | Store rating :

If you want a good reliable mobile phone service then try out Giffgaff. They have packages to suit all tastes and requirements at good affordable prices. Something to suit all and everyone in your household.

Susan Marsden | 02/05/20 13:39:24 | Store rating :

I have used giffgaff as my phone provider for several year after going from one provider to the next with no satisfaction. Giffgaff is very cheap and when you top up u can turn your credit to a bundle giving u plenty of internet unlimited calls and texts.

Emma tonge | 28/04/20 21:07:46 | Store rating :

i have been with giffgaff for over 2 years now and i would never be with another network, has plans to suit everyone and great value for money, i have even got most my family now using giffgaff, they even now sell mobile phones even rerefurbished mobiles

David Pace | 26/04/20 10:57:26 | Store rating :

Think gaffgaff are very good, may switch to them when my contract ends. Sent away for the sim and it arrived. Kept it in a draw so it's there when I need it. Many thanks. I think it's a good idea to keep using a phone if it works and your happy with it. So you can get a better deal and more data for the same phone, without upgrading, which I think is a good idea

stephen lee | 23/04/20 17:15:13 | Store rating :

since i joined giffgaff i have been impressed with the way the website is run and can find help at the touch of a button.its alot easier than hanging on a phone for customer services that take forver.also the pricing is really cheap

Aleksandra Glaspan | 10/04/20 09:41:46 | Store rating :

I have clicked on the link from casbackearners and suddenly I was able to order free sim card from giffgaff. the delivery was super fast and I have received my card within 3 working days. received email as well.

Linda Green | 10/04/20 08:20:17 | Store rating :

Absolutely love GiffGaff. Great value, especially if you are watching the pennies. The goodybags are so affordable. The community forum is the most helpful I have ever come across. Why pay over the odds when you can have a great service at a great price with GiffGaff?

Sian Smith | 05/04/20 03:54:54 | Store rating :

I love giffgaff all my family are on it we talk to each other for free witch is amazing as if we run out of crisis then we can still contact each other I always recommend to everyone

Derick Hands | 03/04/20 10:59:32 | Store rating :

Been on this network for 2 years best mobile network ever bundles are great value and good over all service giffgaff has a good reward sheme you also change your bundles every month tell your friends

William Crowner | 02/04/20 10:18:24 | Store rating :

Great company as it is part of O2, and has good deals on data, most with unlimited texts and minutes. Any problems are dealt with swiftly, so I have never spent more than a few minutes without being able to use the service.

Maxine White | 27/03/20 09:34:55 | Store rating :

I have been a giffgaffer for mnny years and was extremely excited when i saw cashback promoted on here as i got a new phone with the company i wanted and got to earn cash coins in the process.. win win i would highly recommend giff gaff for their pay n go tariff and quality of service..

Rhiannon Copley | 23/03/20 11:23:35 | Store rating :

Used giffgaff for several years and have never loved a contract service so much. If I was struggling for money one month I could put down my monthly payment until I was back on my feet again. Love!!

Jonathan Hooper | 17/03/20 11:07:20 | Store rating :

giffgaff mobile phone service and internet broadband devices network service is a perfect cheap reliable tool that can be used to great deal cheap offers great packages to be had for mobile users yes go and get it .

Jong King | 15/03/20 08:34:45 | Store rating :

I didn't think for long to jump to Giffgaff, that was the best decision ever . Now I'm thinking why I paid for many years so much money and I couldn't control my calls or data . I'm happy. Thank you Giffgaff for aloud me to be part of something the best

Chaar | 10/03/20 13:45:04 | Store rating :

Really impressed with Giffgaff as a whole. Would never change provider. Have got all my family using them, no contract and the prices for the goodybags are fab! Never have any signal problems either. Very very happy

Allan Mcgauley | 08/03/20 11:38:08 | Store rating :

Giffgaff are a terrific mobile service provider. They offer unique tariff to suit everyone's needs at very competitive prices. Connection is very reliable and continuous. With giffgaff you really do feel in complete control of your mobile experiences.

Sammie Lawless | 03/03/20 04:05:24 | Store rating :

I absolutely love this network for many reasons not only is it cheap to buy bundles, but the amount you get is fantastic, not only that even if you run out of credit you can still contact your Giffgaff mates for upto 3 months what a bargain and as a mobile network I can not fault it at all...

Ayub Nur | 29/02/20 15:55:39 | Store rating :

I use giffgaff and it's been successful I get unlimited data calls and texts for 25 pound a month sometimes it cuts out middle of no where witch is a shame can be a bit better when u use it on the motorway services

Yassir El Atrassi El Idrissi | 22/02/20 22:24:27 | Store rating :

Good quality network . Unfortunately there is not avalible good phone contract ex iPhone in contract

Anibes Khan | 28/01/20 13:18:38 | Store rating :

I'm very happy with the service, brilliant in every way. Good coverage, cheap and reliable. have been using for 2 years never had any problems with the service. excellent communication telling me how much i've used and when the bill comes in each month which gooduy bag is best for me .

Kyle Mace | 23/01/20 12:41:15 | Store rating :

been a customer for a while and got to say best network for the price just the internet caps that are annoying I would recommend to everyone and to get the £25 unlimited everything for the month deal well worth the money

Rachel Weston | 07/01/20 02:01:16 | Store rating :

Great coverage, best value available. App is good and the offers are really good. Get everyone on giffgaff and never overpay for minutes, texts and data again!

Luigi Lillo | 24/12/19 09:00:51 | Store rating :

great choice , no contract, good coverage , good customer service and referral program. highly recommended. the good thing is that you're not tied to them so you can leave whenever you want and you can top spend as much as you want

Muhammad Seedat | 24/12/19 07:35:35 | Store rating :

I initially joined due to my parents being on giffgaff and the calls were free from giffgaff to giffgaff. Years later I'm still with them as I've found them to be very practical and easy.

Rosemary Kennedy | 24/12/19 00:30:04 | Store rating :

Brilliant net work husband with this net work I was with you but changed just about all the family with you

Vikki Lathan | 23/11/19 08:20:24 | Store rating :

Joined giff gaff through this site and I'm glad to say it's the best thing I've done no contracts very good goody bags for all cost bundles customer service always To hand to assist and guide you

Mandy Brown | 17/11/19 02:27:15 | Store rating :

Excellent coverage never had a problem with giff gaff. Ive changed the whole family over to it. Really pleased and so cheap best value for data.

Grzegorz Wisniewski | 17/11/19 06:44:21 | Store rating :

I would highly recommend. I've been with giffgaff for over a year. I have never had a problem with giffgaff.... Good prices and coverage, I'm happy and I don't think about change............ Thank.....

Clare Richards | 14/11/19 23:20:14 | Store rating :

my 15 year old son changed to this network after being with his old supplier for over 3 years and loves it he has a great deal with them on a sim only basis, im considering it myself when ny contract ends. definitely worth looking into.

Tony Wenborne | 02/11/19 12:58:51 | Store rating :

great well trusted company . will stay with you always. really happy that I can choose what payment plan I want each month. also customer service is fantastic. I love the app too and can check my balance . top up credit and change monthly plans so easily .

Sherie Asquith | 16/10/19 20:05:15 | Store rating :

I would recommend giffgaff to anyone person to join it. There package are so awesome value for money well worth it so people get your sims ordered

Kelly Knight | 16/10/19 16:35:31 | Store rating :

Excellent value and very low cost, never encountered any problems with them and been with them for over 5 years

Katrina Saliba | 14/10/19 11:32:37 | Store rating :

I was pleased with what I received from giffgaff and have no bad words to say I was a pay as you go customer

Claire Telford | 04/10/19 13:00:10 | Store rating :

I love giffgaff they have very good pay as u go plans witch are very good for what u get not many mobile networks do great deals like giffgaff

Kelly Penny | 25/09/19 23:02:56 | Store rating :

Been with giff gaff over a year and I have never had a problem, they are great value for money and they have great customer incentive and rewards I would recommend to anyone. they also value the opinions of the customers and also implement suggestions that makes the service even more rewarding.. the giff gaff to giff gaff free calls and texts is great especially with the children to get in touch without worrying about the credit on their phones I am very keen to see what else they come up with

Bjorn Bishop | 29/01/19 10:45:45 | Store rating :

GiffGaff has many fans, but, if you want good internet speed it can't be recommended to choose this firm. GiffGaff run on the O2 network and while the signal in most places is very good and the packs they provide are good value (calls and texts) the internet is too slow (Kbps, not Mbps). Unlimited data (is capped at 20GB thus not Unlimited) does not provide the value it advertises. This network suits calls and texts only.

Danielle Shields | 09/01/19 06:52:01 | Store rating :

Very good for Money excellent friendly helpful customer service would definitely recommend to anyone to join their network i don't think I will be joining another network anytime soon iv not been with them long but happy all round with Giffgaff

Rebecca Charters | 13/11/18 15:23:11 | Store rating :

Giffgaff is an excellent mobile provider, they offer great value for money and no contracts so you can leave if you decide they're not for you. I would definitely recommend, I get great signal and the packages are cheap.

Damian Krukowski | 13/09/18 20:55:05 | Store rating :

Definitely the best mobile network nad the best offers. I buy every month goodbang for £25 without limit with messages, minutes and the Internet. Giffgaff is the only mobile network that I recommend to family and friends. So far, four of my friends have chosen giffgaff when I told them what giffgaff has offers and in addition free sim cards that are delivered by post to home and in a very short time.

Judy *** | 08/09/18 18:21:12 | Store rating :

Best Network Prowider on the World!!! I found GiffGaff by chance, more than a Two years ago and I've already stayed. Also recommend GiffGaff to lots of my friends & family, for which I received £££. The Best Bundles, great Phone Deals. Do not hesitate, just change your mobile operator to GIFFGAFF today!!!!

Natalie Richards | 09/09/18 07:26:57 | Store rating :

GIFFGAFF is a great network provider. When your bundle runs out, you can just buy another, no need to wait for the 30 days to pass. Great deals,best deals great saving just check it out. Get paid if you refer a friend £5 plus £10 bonus. I got my cash for referring a friend and got paid into my PayPal account. This is to good a deal not to check it out.

Lettie Platt | 07/09/18 05:21:12 | Store rating :

Best network I have been on for years ... Always get good deals and on my old number because of this new SIM am able to get the latest version of the latest deals were I couldn't get the time before

Zara Leeson | 31/08/18 13:54:05 | Store rating :

very cheap tariff brilliant deals would highly recommend this is a bit of a difficult one to set up but brill. .........................................................................................................................

lisa jayne | 20/08/18 22:32:45 | Store rating :

I signed up for Giffgaff £20 a month SIM only deal on their website. after realising I'd made a mistake on the payment I tried contacting customer service number however there isn't one! not impressed

Angela Keeling | 02/08/18 02:14:45 | Store rating :

I absolutely love Giff Gaff. The fact that your not tied into a monthly contract and you can stay or go is brill. You can start your goody bag from as little as £5 a month for calls, txt & data. And you can change it to suit your needs & not the phone company. Which is always a plus in my book. Have recommend to my family I'm that impressed with it.

Isabella Sparaco | 25/06/18 11:14:11 | Store rating :

Giff Gaff is the network provider I know use for my phone. I like the bundles it offers as these vary from person to person, so it gives everyone the option and even advises you on which bundle best suits you after you've used it for the first month

Clairease Noon | 24/04/18 17:13:44 | Store rating :

great network with some really good deals to fit your needs. I've been with theses sometime and network coverage is great as I've never had a problem with it. customer service is good and your not on hold for hrs they are very helpful to.

emma wheatly | 26/03/18 15:19:16 | Store rating :

best network ive ever been on very affordable and works amazing wouldn't change my provider since I got the network and that was About 5+ years now so yea amazing and always reliable easy to top up too just get the app

Nicola Drew | 16/03/18 12:26:46 | Store rating :

fantastic network. its very reliable, value for money and no contracts to sign up to. customers can change their bundle plans each month to suit own personal usage. top network i would highly recommend.

Alicia Walsh | 19/03/18 20:31:23 | Store rating :

great value for money amazing deals and all you can eat data for £20 per month . one of the best sim only providers at the moment. slight lack of connection at peak times but still value for money . would recommend to people over other companies .

Aiveta Sutkiene | 20/03/18 06:36:34 | Store rating :

I like this mobile phones service because here is always good price. All the my family have Giffgaff plan. We can speak together speak for free. I very recomended this service for all my friends. Only £5 and you can all months using this service !!!

Natalia Murach | 08/03/18 19:10:57 | Store rating :

I love it. I have ordered two mobile phones from giff gaff store. Deliveries were quick. Good prices as well. Sim cards which i ordered came very fast. Very goog goodybags. I highly recommend giff gaff to everyone.

Robert Stevenson | 03/03/18 21:10:15 | Store rating :

best mobile network at the moment. and the price is great for your money you can choose from £7.50 and I think it's up to £25 or you can choose a data package if you go through a lot of data.and I think the service is great as well especially when you go abroad as you don't need to buy any add ons as your service works just as great when you go abroad. So I would rate this a 5 out of 5 without hesitation.

Sian mallen | 03/03/18 22:28:23 | Store rating :

Great sim only deals. No contract. Very quick to respond to queries. Fast dispatch with free delivery. Was perfect for my little boy to use so he could go out and play pokemon go without me committing to and lob term and expensive contracts

Joyce Manley | 18/02/18 20:35:56 | Store rating :

Great if friends and relatives are on the Giff Gaff network. Can work out really cheap as you can pay £5 for a months calls and texts and once the month is up you get 3 months free calls and texts to other Giff Gaff numbers before having to pay again.

Katie O'Sullivan | 23/01/18 18:29:48 | Store rating :

it is very easy to set up new accounts and to attach another account to an exsisting account. it very easy to use website. all the tariffs are very good value. I have recommended Giffgaff to my family and friends.

Malcolm Benn | 14/11/17 09:07:43 | Store rating :

I love the fact that calls and texts are free if your contacts are on the same network and you also get rewarded for topping up. Great network I would recommend it to anyone. I also like the range of goody bags you can buy, you can buy just texts or minutes or data and also variants of those.

Mandi Neal | 13/11/17 09:04:51 | Store rating :

I think giffgaff is good value for money, the only thing I don't like about it is if you have a problem there isn't a phone number you can call and speak to somebody. Other than that it's pretty good. I have friends that are on giffgaff and will not change to any other network.

Colin Folkard | 09/11/17 18:01:25 | Store rating :

Very good better than anyone quick and easy to make a new phone number and you never want to change good to earn when you send SIM cards to other people you will earn £5 every time it's so excellent no worries wil HD supply with giffgaff you can actually do everything with Giffgaff.

wayne hawes | 22/10/17 01:36:00 | Store rating :

giffgaff is the best price for your mobile device and best of all it's 20 pounds the use of unlimited data, texts, unlimited minutes and all the data you need. Also I'm able to make calls to other people on giffgaff if I only top up every three months. I strongly recommend that you think about it and try the twenty pounds package.

Shelby | 19/10/17 16:04:25 | Store rating :

I have been with giffgaff for a few years now and have never had a problem and you get good value for your money on goody bags. There are affordable prices and you're not tied down to a contract as you can cancel at any time.

Vicky Dalby | 15/10/17 10:31:34 | Store rating :

I've finally found the network for me! £20 a month gives me calls texts but best of all unlimited data. That's the best thing that a network has ever given me. That and free giff gaff to giff gaff calls and an amazing signal what more could I ask for! Try them and you won't regret it.

Aiveta Sutkiene | 05/10/17 10:48:48 | Store rating :

Great services. I like good prices.You can spend a less money per month and had good service. My family have three Giff Gaff and we can speak and send messages for free. I would recommend this services for all.

Teresa Collins | 19/09/17 16:51:39 | Store rating :

Have been a giffgaff customer for year's now and would not use any other company for my mobile phone network. For just £15 a month I get 5GB of data unlimited texts and calls and free giffgaff to giffgaff calls and texts forever... Not bad at all.

Laura Jordan | 18/09/17 17:39:43 | Store rating :

I get a £20 goody bag each month and It's an absolutely brilliant deal, the best that I've had from any other network, I definitely will not be changing my network again. I'm just in the process of getting my full family changed over to giffgaff.