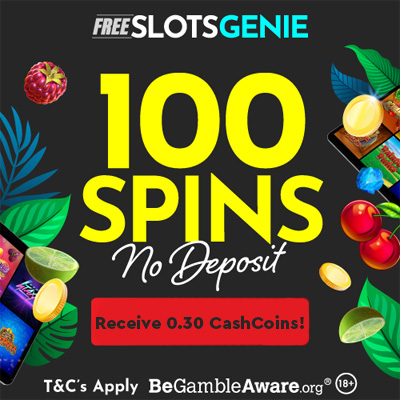 Just Eat Reviews
Op dez pagina vind je shopinformatie en beoordelingen over Just Eat
Tuck into a takeaway today and get cashback with Just Eat
Just Eat is the marketplace for online food delivery. They provide customers with an easy and secure way to order and pay for food from their restaurant partners. Just Eat has more than 100 cuisine types and 240K+ restaurant partners. Discover the wide range of Just Eat and order food right to your home.
Just Eat Reviews

Tammy Conway | 25/11/21 18:37:50 | Store rating :

Brilliant food app. Great on timing & good for those lazy days you don't want to cook. literary has any type of taste, spice, mild & delicious desserts your taste buds crave. From the closest restaurants & fast food place's to your door on-time for that evening in.

Gillian Parker | 25/11/21 15:46:59 | Store rating :

Just Eat was quick and easy to order from. There was not a long wait time either for food. Kept up to date with what was happening with my delivery and got to follow the delivery driver on the map. Very fast delivery.

Chen Song | 09/11/21 22:09:04 | Store rating :

The driver came ahead of schedule. The chap was lovely. The food was hot. Also one time my order had a missing item and I reported this through the Just Eat support and I got a refund on the missing item.

MondoOnnit | 03/10/21 02:44:05 | Store rating :

Not a lover of this app, just not for me, the menu choices are not the same as the takeaway outlet's, less choice & limited particularly if ordering a meal deal, so you have to add a note to get what you want

Miss Pennant | 04/10/21 15:01:54 | Store rating :

Just eat need to make drivers responsible for food damage, food loss and cold food. Alot of the restaurants associated with just eat are cheap, expensive and affordable. But it doesn't help when food is missing or food comes cold.

Fiona Hunt | 05/10/21 01:44:25 | Store rating :

Excellent service all the time and food is always on time and customer service is brilliant and the same again and again and again and again and again and and again and again and and again and again and

Lisa Edwards | 24/09/21 23:56:46 | Store rating :

Always on time and friendly service, food is always hot! And service is very good, prices are always reasonable

Lisa Jones | 21/09/21 14:00:37 | Store rating :

Their service is very good and I would recommend using this brand to anyone and everyone.I have had some issues with the restaurants delivery times on occasion and JUST EAT have rectified them for me.

June Lawrie | 16/09/21 09:13:10 | Store rating :

Since the beginnng of lockdown - we have used this app and stil continue to use this app - it lets us order our food from various locations in advance and we can collect or have it deleivered straight to our door.

Jean Smith | 22/08/21 08:06:32 | Store rating :

I love this website! Excellent site brings up all good local takeaways and allows you to order online so you don't need a menu and if you forget to go to the cash machine you can pay with your card, great site

israel oluyomi | 12/08/21 08:53:32 | Store rating :

It is an app that does what is says. Every food cuisine is available and I often use it to buy African Cuisine. The app is user friendly and delivery is very fast. Just Eat also have lots of offers available which I often use

Michael Morris | 13/07/21 20:15:06 | Store rating :

Always use this app to get my food deliveries great app. I have been using this app for many years and have ordered thousands of meals, never had one problem. Really easy to use app and helps local business in your area!

Mandi Neal | 02/07/21 17:04:18 | Store rating :

Regularly use just eat during the pandemic..can't believe how quick your order is delivered to your door from the moment you place your order..they are reliable and trusty..the delivery driver is always polite

Geromme Allen | 02/07/21 20:09:47 | Store rating :

I love just eat and it is very convenient as well as reliable. I think that if there were lower shipping costs and there were restaurants that are on Deliveroo and UberEats, the webshop would flourish more and it would attract more people.

Vanessa Ford | 26/06/21 23:02:26 | Store rating :

I have ordered from just eat for a while now. I'm always happy with my purchases and the delivery too, always delivered in a short time. The cashback was really quick added to my account, completely happy.

Chrissy Walker | 06/06/21 20:36:56 | Store rating :

Just always deliver on time with fantastic food and if you are not satisfied with the the order or anything is missing your compensated for and usually given your next order for free myself I have no problem at all ordering food through just eat

Thomas Campbell | 03/06/21 09:02:26 | Store rating :

In general, in my area, food is good and delivery is fast . They provide an efficient tracking tool for your order, map included, and it is possible to leave detailed instructions. As always yo use a take away service a quick oven reheat is a must.

Eduard Kingston | 21/05/21 09:27:59 | Store rating :

Most negative reviews seems to be on the restaurant/takeaway/shop side of things rather than the middle man service that Just Eat provides. But, no matter what the issue is, Just Eat customer service always does its best

MATILDE BRIEGA | 20/05/21 07:08:35 | Store rating :

If there is errors/something wrong such as missing or wrong items/cold food etc, ability to chat with someone in the app is generally good, and they have always provided me with a reasonable credit/refund back into my account.

Diana Jhonson | 16/05/21 07:43:50 | Store rating :

I never have any problems with Just Eat, and use them at least once a week. Excellent service and great app. it is a great. It is a perfect option for winter `s evenings when you don´t want go out for dinner

Jean Smith | 19/05/21 07:06:02 | Store rating :

The service I received was amazing. I got a problem with my delivey and they refunded me and was very apologetic about the situation. My best experience ever with the customer service. Perfect service and right price

Roy Batty | 15/05/21 10:18:38 | Store rating :

Despite a disastrous first experience and since I had balance had not returned, we again use Just Eat with a franchise of the same restaurant as last time and this time, the order arrived on time and without any mishap.

ALBERT MARTI | 17/05/21 10:35:04 | Store rating :

Amazing food and 10/10 customer service. Cute message on our food, free donuts on them Along with a complimentary glass coke and a smile all for such a reasonable price. 100% can't wait to eat inside.

Martin Bringnall | 19/05/21 07:12:45 | Store rating :

I made an order Just Eat and received a message saying my order was delivered when in reality it was no where to be seen. Contacted the restaurant first and it was of no help at all. Then I contacted the Just Eat customer service via webchat.

Paul Muller | 10/05/21 23:41:06 | Store rating :

Very good service food normally arrives quick and hot would recommend them to anyone that is hungry and wants good quality fast and hot food will definitely be using your service again and again many times in the future

Nicole Hampton | 04/05/21 15:18:41 | Store rating :

Good services very quick Reasonable priced delivery fee isnt too bad very friendly and it has a lot of various restaurants to choose from.. Over all very easy and straight forward to use. Can not fault it

Sarah Evans-Timms | 22/04/21 11:08:18 | Store rating :

The original and still the best! Easy to find the cuisine you want and order (website or app) to be delivered to your door. Much cheaper delivery than Deliveroo and more restaurant options than Uber Eats.

Andutzu | 10/04/21 21:57:13 | Store rating :

Good quality I always enjoyed the professionalism from Just Eat!So many varieties and good prices.I recommend this to all my friends who are looking for prompt services with great deals and offers.Alway local and easy to get what you are looking for

Kelly Moore | 28/03/21 23:21:11 | Store rating :

i love just eat quick tasty hot food...... always on time, never had to complain, friendly drivers always chatty and very respectful, never had a moody driver i would reccomend to all of my friends and ive shared over all social media

Darren Mitchell | 15/03/21 10:51:25 | Store rating :

Have used justeat on many occasions and they have always delivered on time there app is so easy to use plus don't have long to wait long for it there is also a wide range off restaurants from traditional fish and chips to Italian

Dawn Jones | 11/03/21 16:58:23 | Store rating :

Love this app. Very fast response and always on time. Food is always nice and hot. Good communication between the delivery guys and just eat. I would recommend people to use this. Handy if you don't have credit

Elliemayyy | 10/03/21 12:44:12 | Store rating :

Just eat , i was very happy with everything my food was still pipping hot and it was also delivered 30 mins quicker than excpected they were very nice when they came to the door and i was very pleased that i had a phone call when they arrived in stead of just pressing the door bell

Tom Kettler | 09/03/21 20:08:51 | Store rating :

All good as expected.Depends on delivery driver.I have ordered through Just Eat many times and most of the time it goes fine.Order online and food turns up.However,I have had cases where the delivery .

Stevie-Lauren Hanley | 03/03/21 06:22:36 | Store rating :

Highly impressed with the service from just eat its so much more convenient ordering online than having to look for ages for a certain takeaway menu when all the local menus are available to you at the click of a button

Elizabeth Phillips | 16/02/21 01:27:45 | Store rating :

I use this app regularly and have only ever had 1 problem where my food took over 3 hours to arrive, its a quick and easy way to order and pay for a takeaway, you do have to pay a fee which is expected but worth it for all the hassle you save

Zoe Woodward | 06/02/21 19:36:31 | Store rating :

Ordered online, however my partner walked around to the take away place, they did say they have many more offers in store and it did make me think we should go into store as we wont get the service charge when collecting instead of doing delivery

hoileong lee | 30/01/21 06:31:33 | Store rating :

Signing up is really fast, I even got a voucher for 5€ off for the first order on JustEat. There are a lot of restaurants you can choose from, so you'll find something for each tastebud. Occasionally the arrival time can be inaccurate, sometimes it can go 20/30 minutes over.

Gavin Davis | 26/01/21 08:22:08 | Store rating :

Ordered my meal from MacDonald on the just eat app on my smartphone. Even though the meal did comevand the delivery was a bit cheaper than uber eats it took longer than an uber eats delivery. If you dont mind waiting longer then just eat is the one for you.

sonia Ewers | 25/01/21 16:49:44 | Store rating :

I use just eat alot. I don't drive myself so it's nice to be able to order a take away and get it delivered. I have never had a problem with ordering and the service I receive has always been great. I would recommend just eat to everybody who want a hassle free delivery service.

Sammie Hodgetts | 25/01/21 11:13:38 | Store rating :

Love just eat quick easy app to use..love Billy's cafe the food is fabulous definitely recommended..delivery time are always reasonably on time especially maccis and greggs ..I would say give just eat ago and you wont be disappointed the food ranges from Chinese threw to Caribbean

Somenath Saha | 24/01/21 19:45:25 | Store rating :

Very good site to buy foods from different restaurants . I have eaten a pizza in Tony's Pizza and it was very nice. The pizza was with pepperoni and chili and the taste was very good and spicy! It's delivered just on time and price was also very reasonable. Definitely will choose again.

Natalie Smith | 19/01/21 21:39:55 | Store rating :

I've been going to Syd's for years and have always been pleased with the service. Even though I have moved out of the area I still go to Syd's. Delivery time could be a little quicker but other than that it's a good place

Peter Lovell | 17/01/21 12:06:29 | Store rating :

Really pleased with the service received, food was hot and driver exceptionally friendly. Even better with their special offer of free delivery for 14 days. Will definitely be using in the future even when the special offer has ended

Thomas Lazauskas | 15/01/21 02:12:55 | Store rating :

Just order and eat in few minutes. Really good and convenient places to order food. Surprisingly after I've placed an order ,it was at my door in just around 5 mins and what is more interesting, the pizza was fresh and tasty. I mean not just heated on microwave. I'm very pleased.

Helen Curran | 02/01/21 13:39:08 | Store rating :

Just eat, love their television advertisements they are very catchy, so that is great as it made me want to find out more by visiting their wesite. They really do make life easier to order any food you want, when you want and the prices are rasonable too.

robert morgan | 26/12/20 20:25:23 | Store rating :

great service very convenient customer service is great also I would recommend trying it out they have a great variety of foods from west Indian and Indian and Chinese food vegan food its a great option to use especially in quartine

Louise Warren | 17/12/20 04:37:59 | Store rating :

Fab site! Easy to use, Lots of choice, Great offers, lots of local business's, fast checkout , email confirmation of orders that have been placed, interaction with the restaurants straight away. this site is highly recommended!

Kelly Ashcroft | 13/12/20 19:09:45 | Store rating :

Well what can I say., I love just eat.. I've never had one complaint from any order I have had, and for such a big company dealing with a million other companies is just amazing Well done and keep up the good work

Tracy Attwood | 13/12/20 17:44:55 | Store rating :

Fantastic app always something different to choose from. real quick and easy plus theres some really goood deal theres also a lot of companies to choose from plus theres a map so you can see where your food is

Hayley Deighton | 13/12/20 02:15:58 | Store rating :

Easy to use and quick, it is easy to find your restaurant or takeaway your looking for would recommend to friends and family to use also they give amazing offers and discounts on your orders. The best feature is you can see when your order is on way

Thomas Veal | 07/12/20 21:28:15 | Store rating :

Really easy app to use find local takeaways within minutes fiid delivered straight to your door get exclusive offers wen sign up wich can be taken off from delivery or from your overall basket price you can pay using lots of methods

Stephen Barr | 03/12/20 16:38:06 | Store rating :

As someone with mobility issues, some days it's a chore to cook something so I use Just Eat. It's a great source for takeaway meals and a very simple to use website. As an added bonus for using just eat you can also collect Nectar points

Kyle.s | 02/12/20 18:30:02 | Store rating :

good service food can be cold sometimes but they refund your order so its all good lots of restaurants to choose from.use it more than other services when i'm hungry.Its great for greggs or mcdonalds!

Simona | 25/11/20 20:41:41 | Store rating :

Just Eat is a very convenient way to get food delivered to you quickly. There are many restaurants available you can choose from. I would recommend it to anybody who wish to eat something different and stay in the comfort of their home

Victoria Bufton | 23/11/20 21:39:14 | Store rating :

Excellent app to have - it covers rural areas that other delivery apps don't cover. It's easy to use with plenty of choices of restaurants. Would definitely recommend.

Richard Hofman | 22/11/20 15:28:51 | Store rating :

I can say that this website is clear and simple to order food from nearby food producers. Any information you would like to know about the ordered food it's there. So I can recommend this company fully to anybody.

Helen Smith | 14/11/20 15:44:26 | Store rating :

I use this site every week and have never had a problem yet, its easy to use and reliable. I particularly like being able to get multiple choices (fussy children) with out having to ring different take aways.

Neema Arun | 14/11/20 12:02:58 | Store rating :

My favourite way to get food delivered home. Best service delivered on time will definitely recommend especially in the current lockdown situation. A wide variety of restaurants available to order from in a single click from home

Kirsty Sinclair | 13/11/20 05:49:13 | Store rating :

Best online takeaway options and good customer service with just eat online help always recommend it to my friend's and family and use just eat often excellent there offers are excellent and always good if need refund

Yvonne Mccoy | 10/11/20 18:04:42 | Store rating :

Had delivery ordered through just eat from La vita in bishopbriggs Was delicious and still piping hot when it arrived. Was delivered by very pleasant driver who adheres to social distancing measures. Would order again

Karen Maguire | 07/11/20 00:07:08 | Store rating :

Just eat as an amazing way of getting food. the entire family and if I have friends around who are vegan etc & there's something for everyone we gets an amazing meal&EVERYONE is exctaticlly happy thank you just eat your a fabulous foods warm tasty &delivery so quickr thank you

Alicia Walsh | 07/11/20 10:58:33 | Store rating :

Use just eat quite regularly and think its quite easy to navigate and easy to use Never really had any issues apart from once a meal didnt turn up and had to fight for s refund but other than that . All OK

CLAIRE LEE | 30/10/20 11:37:36 | Store rating :

I have always ordered through the Just Eat app and so far have never had any problems wotsoever. I would highly recommend the app to anyone whos been thinking of using it but feeling a little unsure about it.

Jo-anne Seales | 28/10/20 02:24:25 | Store rating :

Rather do actually preferred to order through out the website"just eat" always you can be sure your order/food delivery is there at door for the expected time stated so no need to be keep looking outa window lol

Aki Davies | 18/10/20 10:32:35 | Store rating :

I hardly order out but ever since I tried this just eat app I realise It isn't that bad to order in. Just eat gives a variety of cheap and selective dishes around the neighbourhood. I am pleased with it in my opinion.

Alison ROBB | 16/10/20 08:54:48 | Store rating :

Absolutely love Just Eat. Lots of our favourite places deliver & it is so easy to order, as I can do it online. The choice of places in my area are easy to find using the website or downloading the app.

Jarri Pottas | 16/10/20 07:21:08 | Store rating :

Next weekend I will use Just Eat, again. I hope that, as always it will work perfectly. itprovides a wide variety of food types, of qualities and prices, and its delivery is quick and without any problem at all.

BornChamp | 12/10/20 16:28:13 | Store rating :

Easy to use the app and have almost all the favorites of your food choices available. Always have an offer available. I am really satisfied with the delivery service as it is quick, worthy and you don't need to get out of your home.

Tor Thomson | 12/10/20 07:39:43 | Store rating :

I have become a regular user of Just eat. The convenience of receiving lunch or dinner at home, choosing from hundreds of stores and all kinds of food and qualities, priceless. It is very usual that they send me vouchers off by email.

Nina Omedia | 10/10/20 09:53:43 | Store rating :

I'm not really in favor of food bring me home, but under current conditions in London it becomes necessary. Just eat has given me the opportunity to enjoy this service with a variety of site and types of food. Thank you.

Sahdia Mahmood | 07/10/20 09:29:31 | Store rating :

I have recently join just eat. I had ordered food from them couple of days ago I had a great experience. The delivery driver was very good, kind and polite and the food presentation was really good, deliver was on time and nice a hot.

Erik Jantet | 07/10/20 07:19:26 | Store rating :

This weekend I returned to use Just Eat. As always It has been perfect. I could choose from a wide variety of food types, qualities and different prices. My order was delivered quickly and without incident

Vicky Lopez | 01/10/20 12:55:55 | Store rating :

I order from just eat once per month and i am happy with the service as it is quick and easy and my delivery is always on time. They send me vouchers off in my email also every couple of weeks with 20% off.

Kelly Cetin | 30/09/20 22:42:09 | Store rating :

Good variety of different food places to choose from. I'v used Just eat quite a number of times recently and there are always happy and polite delivery people, who also have always been early or on-time.

Michelle Fraser | 29/09/20 13:16:03 | Store rating :

Just eat is a grate place to order all kindes of take out food from pizza to Donna kebabs it's very easy to use simple and easy to follow instructions to place order and pay then all you go do is sit back wate for some grate food to be delivered

Thomas Wyatt | 26/09/20 08:22:13 | Store rating :

I use Eat Just almost every weekend. Either on Saturday or Sunday I reward myself at dinners time. Although I use it frequently, I have not had to repeat restaurant, because they have many available. It is a very good service

Jonathan Hooper | 25/09/20 10:40:43 | Store rating :

just eat is the best dam service when it comes to ordering every kind of takeaway food out there they have now collected every franchise under there belt so the voice of orders are now endless infinite combinations to choose from go crazy.

Anthony Carroll | 23/09/20 03:46:25 | Store rating :

Absolutely outstanding site with many many offers. I highly recommend to everyone I come into contact with to log in to the site and register. I have nothing but amazing service on this site. I actually would go as far to say it's the best site ever.

Ann coyle | 19/09/20 21:54:47 | Store rating :

a decent place to order food. simple to use and always works! .I have been using this for a long time now and would recommend to friends and family without hesitation brilliant service everytime cheers

Lucy Cully | 19/09/20 21:06:20 | Store rating :

I have been using just eat for a number of years now..great app, very good value for money and definitely plenty of choice of cuisine to choose from! Deliveries are quick and food is delicious so i highly recommend just eat.

Charlotte Phillips | 19/09/20 17:09:55 | Store rating :

I loved my food from justeat the other day. I ordered a dominos and it tasted fab!!! It was still hot when it arrived and they were quick, efficient and friendly. They also adhered to social distancing which we were very grateful for.

Lucy Cully | 09/09/20 20:41:43 | Store rating :

Fantastic app, plenty of places and cuisines to choose from and definitely a great value for money! I use this app every week and have never been disappointed and would definitely recommend it to my friends and family!

Abbie Edwards | 06/09/20 15:56:14 | Store rating :

Great food will definitely be getting food off of this website again I thought the food was absolutely extremely lovely and it came warm. Will definitely be getting food again off of this just eat website

Olwen Jonathan | 06/09/20 15:50:08 | Store rating :

Fantastic I love the ease of use of this eating app , makes ordering easy and if a mistake is made it is easy to correct and easy for refunds if you change your mind fast enough ,which is very much a great idea

Corina | 03/09/20 20:32:17 | Store rating :

It is very easy to use from your own house. You can find every food you like. I recommend this app for everybody. Tasty, friendly, fast, secure. Thanks for everything you are doing for us, very good..

Neeraj Gupta | 31/08/20 16:08:05 | Store rating :

I love ordering via Just Eat. They are the best delivery service in town! Their drivers are very professional and the app is a blessing. They also offer deals and promotions on a variety of local restaurants.

Karen brenda Woolley | 31/08/20 13:59:26 | Store rating :

Just eat. is very useful when you don't feel up to cooking your self. they offer many types of food for pizzas to burgers chips and chicken and much more! also desserts which are lovely! and good size

Courtney Hannon | 28/08/20 09:06:06 | Store rating :

Amazing food service and an overall great variety of fast food services. Quick to deal with any issues that may arise from orders and are fast when it comes to refunds. Fast phone services when needing to enquire.

Lyndsey Douglas | 25/08/20 22:37:30 | Store rating :

Always have a smooth service when I use just eat, no sneaky % based service charges, just a flat rate, fair delivery fees as well! I never regret choosing just eat (just sometimes perhaps the amount I choose to eat).

Paschal Nwanosike | 25/08/20 17:44:52 | Store rating :

This is a kind of lifesaver especially during this uncharted times. Dinner takes a short while now. From experience, this is one of the best food order and delivery service outlets around. Customer service is ok.

Modesta Sefleryte | 18/08/20 18:28:41 | Store rating :

It is a very good app to check where you can order food and it makes it easy to place a food order. I love ordering food from here because it's so easy and has all my details saves for delivery and payment

Sandra Mckean | 16/08/20 11:22:40 | Store rating :

I use just eat about 2-3 times a month it's really good service and any problems they tend to sort it out as quick as possible I've never had a problem with them good choice of restaurants near you so that you can choose what you prefer to eat

Claire Ohare | 11/08/20 17:56:09 | Store rating :

Just Eat is one of my favourite apps for ordering take away. It has great selection of restaurants shops etc. I always get my order on time with no issues. The app is very useful as it let's you know when your order has been approved and when it is ready to be collected and out for delivery

Gaetano Bizzarro | 09/08/20 05:57:05 | Store rating :

It's a n amazing app and it's great for people to use also it's really easy to use and it has a help button you can use when your stuck. Also it has loads of different food places which is good. Also it has loads of different types of food.

Harvey | 04/08/20 20:43:56 | Store rating :

Never fail to get amazing food and good discounts with just eat, the app is very helpful and makes it easy to order food :) very good for finding new places to try out no matter where you are in the country

Emma Bevan | 02/08/20 13:43:13 | Store rating :

As ever the food is exactly as you ordered and delivered to you piping hot. The delivery personnel maintain social distancing and are extremely friendly. The range of foods available are second to none and it is so easy to order and pay.

Munir Hussain | 25/07/20 16:17:08 | Store rating :

Very happy with just eat delivery and the staff was very friendly when my food delivery arrived at home...JUST EAT is 1 of the best online food ordering services online.i have been using Just Eat app for few years now...very happy with the outcome.

amie Bartley | 17/07/20 04:50:59 | Store rating :

Absolutely brilliant service... Would highly recommend downloading the app :) fast and easy app to use .. Quick and simple and easy to use and choice your meal ......... Amie Bartley Buckley Wales 2020

Martyna Nawrot | 07/07/20 13:12:08 | Store rating :

The best app ever. Quick and easy! I recommend. You can find evey restaurant and fastfood here. They can take mony stright away. Very nice. Customer service is always helpfull and available to speak...

Mark Andrews | 05/07/20 14:17:38 | Store rating :

Just Eat is a perfect and easy way to order takeaway online. They have extensive restuarants listed with a wide range of healthy and non-healthy options available. They have good customer service that deals with any propblems with the restuarant you may have. My personal rating is 10/10.