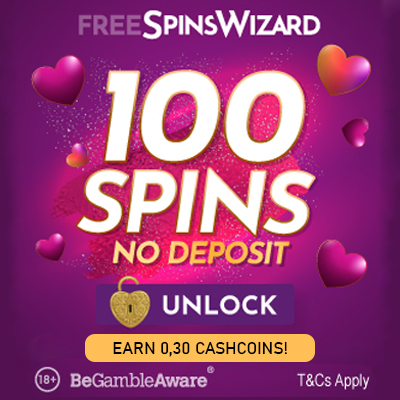 PrettyLittleThing Reviews
Op dez pagina vind je shopinformatie en beoordelingen over PrettyLittleThing
Fashion with discount at Pretty Little Thing
Pretty Little Thing is a shopping destination providing endless looks for any occasion on a budget, being able to get an outfit for under £25. It brings the hottest looks direct to your door from the click of a button!
PrettyLittleThing Reviews

Jeanette Devoir | 18/11/20 17:20:00 | Store rating :

Pretty little thing is just what they did when I purchased a dress from this web shop. I was very surprised at the workmanship for the cost. Excellent. You can browse and really get the feel of what they offer just like a real shop. I would purchase more from them.

Joanne Bailey | 10/10/20 04:50:17 | Store rating :

Delivered on time as stated,, very well packed and protected were my items, over all the quality and quantity were absolute stunning when tried on fit was so perfect and made me so happy , I would be recommended to all I know

Louise Tivenan | 19/09/20 02:20:33 | Store rating :

love the clothes good quality not bad prices either just what I'm looking for I would definitely recommend them not bad service either although cashback could be quicker apart from that I'm very happy

Beth H | 09/09/20 09:37:43 | Store rating :

PLT have a great selection and are really stylish. They regular sales too, which is a big plus. It can be hard seeking out reliable items online when it comes to clothing but the quality of clothing & sizing when it arrives doesn't disappoint. Their body positivity message is fab!

Samantha Dimond | 19/03/20 10:45:47 | Store rating :

I'm always buying from here. I love the clothes shoes and everything literally!!! Easy to choose what you want or search the online store! Not too pricey and always got sales on for us less fortunate people.

Jenna Lewis | 12/03/20 09:27:33 | Store rating :

Absolutely love pretty little thing! Great price of clothing, stylish with plenty of variety- always see something I like and always have offers on! My favourite shop online- I really wish they had a high street store!

Lubna Shah | 06/03/20 18:24:49 | Store rating :

My daughter shopped again recently with pretty Little Things ,bought a dress for her friend and her friend loved it the design the material the fitting and size good customer service received on time home delivery and also collected some points. over all very good experience .

Anita Lambert | 08/03/20 20:10:57 | Store rating :

Plt us a amazing place to shop as they have a huge range of different styles and sizes so whatever your style is I am confident you will be able to find something for yourself and look hot and up to date with the latest trends.

Anthony White | 03/03/20 11:59:46 | Store rating :

usefull cheap chearfull buy from here all the time woudnt shop anywer else delivery pretty good and on time packageing taken away what more could you ask for all in all top service

Beverley Sharp | 26/02/20 18:38:33 | Store rating :

Very happy with the quality of clothes, also the next day delivery was great it came very quick which is good cos I needed it last minute for this weekend! The price is good i'd definitely recommend people getting the yearly next day delivery it just makes it easier and cheaper in the long run

Sophie Howarth | 16/02/20 21:33:56 | Store rating :

Nice clothes and good range available but often over priced. However, sales tend to be good so definitely worth a look in the sale section for some bargains. Also cater for a range of styles and sizes which is great if you're rather petite like me

Amber Marshall | 29/01/20 19:25:53 | Store rating :

Loved the dress I got last week and the shipping was super fast! Pretty little thing has amazing quality and outfits for any occasion you desire. The website is set up very professionally and well organised

Paula Benson | 18/01/20 00:28:23 | Store rating :

I have purchased a few items of clothing from pretty little thing, from dresses, tops and bottoms, there is lots to choose from and the prices are quite good and the quality is good, its easy to use this site online and a very easy process

Siobhan Dooley | 31/12/19 22:37:00 | Store rating :

Easy website to look through, has everything you need for all seasons, at reasonable prices for such good quality. Plenty of delivery options to suit most people l, I will definitely be iskg this store again, I would highly recommend

Jade Hitchen | 04/12/19 10:00:55 | Store rating :

amazing shop, online is easy to use and clothes are right sizes. people who work in store have always been there to help with a smile and talk nice. you would not be disapointted when you purhase.price range is just right

Brittany Parker | 01/12/19 22:50:46 | Store rating :

It worked quickly and well with the items ( a pink top and skirt) I brought. They fit well and were nice and came in 3 days which is fine with the fact i chose standard shipping. The pink top was shorter than i thought but having a different build to the models i understood

Ivayla Stoeva | 26/11/19 12:01:48 | Store rating :

Pretty little thing offers great pleasure is browsing and picking up essential things for your wordrobe as well as for your teenage children. Your cn find any kind of dresses and casual clothes as well as accessories.

Samantha Croxford | 21/11/19 00:16:55 | Store rating :

One of my favourite stores to shop at Never had any issues with anything I have purchased Delivery cost is reasonable and shipping is fairly quick They have a variety of different styles and sizes to suit everyone

Karen Maguire | 14/11/19 12:30:55 | Store rating :

Pretty little thing is my one stop shop, they're clothes are absolutely beautiful, the prices fantastic I can buy more for my money with the BEST quality& buying gifts it's easy ,I CAN'T EVER GO WRONG WITH PRETTY LITTLE THING THANK YOU

Tsvetan Stef | 28/10/19 05:14:53 | Store rating :

Forgot to change my address when making an order. Contacted the customer service team through Twitter and got a fast and helpful response from Sultan who was able to pass along my new address details to the dispatch team. Thank you Sultan.

Jessica | 13/10/19 22:26:50 | Store rating :

Stylish clothing, easy to view website and the online ordering system is simple and easy to use. The range is current and up to date. It was nice to browse through the wide range of items available and decide which ones are for me

Bobo Zander | 06/10/19 05:16:14 | Store rating :

Always great service from PLT as usual. If anything goes wrong with my order their customer service sort it out for you straight away. Thanks so much Sadie you were so helpful. I was really impressed with how quickly she got back to me and how helpful she was with answering my query!