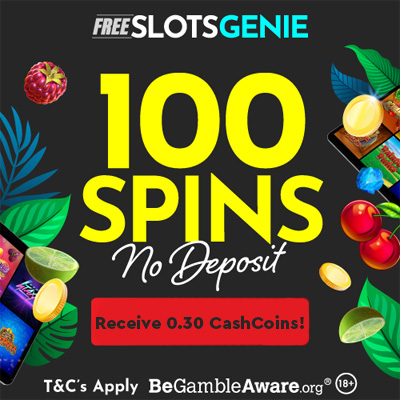 SportsDirect.com Reviews
Op dez pagina vind je shopinformatie en beoordelingen over SportsDirect.com
Sporting Goods with discount at SportsDirect.com
SportsDirect.com has now grown to become not only the UK's largest sports retailer, but the UK's number one sports retailer. They give you access to a huge range of quality sports clothing and equipment, which can be delivered to your door from their online catalogue.
SportsDirect.com Reviews

melanie livingstone | 14/09/21 20:11:34 | Store rating :

Love to shop online with sports direct. The only down fall is the length of time it takes to receive your items. It can be upto 2 weeks from purchase. If this was less, I would definitely shop more with sports direct.

Kim Nekrews | 03/09/21 11:08:36 | Store rating :

i tihnk the price was very good for my item but the shhipping was abit to pricey but overall good shop also i think the customer service was helpful as my first item wasnt in stock and they helped with getting a new item

Alfie Mc Cauley | 17/08/21 15:36:25 | Store rating :

I love shopping at Sports Direct only because they have some great deals normally and I buy sports trainer and clothes 2 I would definitely keep shopping the. The staff are really friendly and helpful.

Stevie-Lauren Hanley | 06/08/21 04:06:46 | Store rating :

Lots of cheap good quality items available with reasonably priced delivery better shopping online than in store a lot more organised and you can find the products you need quickly and easily unlike in store

Sarah Evans-Timms | 15/07/21 09:52:58 | Store rating :

Although prices seem reasonable, be aware that even click & collect delivery is chargeable, and if you have to return the item you pay the postage. As what I ordered in 2 different sizes still didn't fit, this cost me an extra £10. Other than that, good variety of brands.

Rachel DUMVILLE | 12/07/21 15:47:18 | Store rating :

I've shopped online at sports direct and you can get good deals online and it's good quality there was only once when I order a pair of trainers for my husband when they arrived they did not look like want they showed on there site so that was disappointing

Chloe Chester | 27/06/21 07:52:55 | Store rating :

What to say abou the shop of your dreams. Quality one hundred percent on all products. Here you will find all kinds of merchandising of the team of your dreams and your favorite players. And with the guarantee of being official product. More order

Michelle Stalley | 21/06/21 22:26:09 | Store rating :

Very easy to navigate and speedy delivery. All items were really well packaged and clear instructions on how to return any items. Got lots of bargain items in the sale, so all in all a very happy customer!

Hazel Butcher | 09/06/21 20:28:45 | Store rating :

very good value for money. i would highly recamend to anyone.a very good choice in all sports wh..ere for any sport of your choice .my two boys love the football range and i love the ladys where and trainers.

Jason Chinn | 26/05/21 18:59:37 | Store rating :

Great store with competitive prices on sports gear. Would definitely recommend this site to anyone.

Karen Maguire | 15/05/21 12:11:36 | Store rating :

Sports Direct has everything that I need for myself and all my family they are products on the web shop are amazing the price is fantastic the quality is amazing this is my one stop shop for all all all my and family for outdoor stuff and general lounging clothes 5-stars amazing

Lauren Richards | 17/05/21 20:38:51 | Store rating :

lovley store they make you feel so welcome and its afforable footwear espessially if you have children they have such a good choice of items you can never not find what you are after and if you carnt the people who work there love to help you find it

Deborah Garrick | 02/05/21 12:53:35 | Store rating :

Great store to shop in or online with loads of great products to choose from at very reasonable prices. Top quality brands at discounted prices that are suitable to fit anyone's budget. With regular sales on throughput the year you can't go wrong shopping here.

Tony Bent | 12/04/21 22:14:15 | Store rating :

I like Sports Direct for it's realistic approach towards sportswear and pricing. Not everyone wants to spend £200 on a pair of kicks when you can get a good pair for £70. Great sports gear for the kids too.

Ashley Whalen | 24/03/21 17:23:12 | Store rating :

Love this shop . Massive collection of trainer and kids wear along with adults When it comes to school clothing it's absolutely perfect Well worth checking online before you go into store Something for everyone

berfin okkali | 18/03/21 13:55:20 | Store rating :

it is a good website to get products with your preference, if you look for something sporty for an activity, you can find several options there, if you look for something sporty but stylish, you can find lots of options as well.

Gavin Davis | 16/02/21 13:05:12 | Store rating :

Got myself a pair of adidas trainers and my son a pair of nike trainers and a adidas coat. The price was quite low and there was many discounts on many items. The delivery came fast enough and had no problem with any of the items i paid for. A big thumb up

Elizabeth Phillips | 08/02/21 01:37:17 | Store rating :

Great selection of sports wear and sports equipment, all at very reasonable prices, they have a wide range of trainers especially good for childrens trainers if like my son they go through trainers like fun

David Hurst | 23/10/15 14:29:46 | Store rating :

love sports direct it has to be the cheapest place to shop for all the top named brands nike,adidas,etc.The value for money is outstanding and they are always having offers not like most stores that only do it when a holiday is coming up

Michael Ruthven | 23/10/15 15:59:21 | Store rating :

I bought a black base ball cap from spprts direct the staff was very friendly and very polite sports direct is a very good store to shop at with all the latest sports wear for adults and for kids id recommend sports direct to family and friends.

carol savory | 15/01/16 18:51:55 | Store rating :

Need more varity in store on footwear and clothes, although good value for money, lots of great bargains. Would recommend to people who are looking for a great bargain in sportswear and footwear, my daughter loves the stuff

Paul Reed | 17/01/16 14:56:21 | Store rating :

Sports direct is definitely the place to go where you can get all your gear for sports from clothing and equipment. The staff are extremely polite and helpful, I can honestly say I have always had a good experience at sports direct.

Jennifer Ringstead | 21/01/16 07:09:22 | Store rating :

i think this store has real value for money. brought a lot of things over Christmas from here and instead of being delivered to my home, i opted to pick it up in store and got a £5 voucher every time, really pleased with this shop.

Andy Mason | 21/01/16 17:17:39 | Store rating :

Shopping in Sports Direct was an overall satisfactory experience. Found some great value clothes which is the main thing. However did feel the shop was cluttered and too much everywhere. The checkout assistant was polite and helpful even if she did try forcing me to buy a magazine.

Rachael Lamb | 22/01/16 08:17:21 | Store rating :

Excellent store great value forvmoney the sales online are amazing' fast del an package is to high exspectation. With a free huge mug an mag to top off would recomend 'defo give 8/10 .....the sales have to be the best tho

Nathalie Birch | 23/01/16 08:40:16 | Store rating :

I recently made purchases with Sports Direct and was really impressed with their tracking system and delivery service. The time from order to delivery was only three days.and their feedback form did not take up too much time.

Kieran Thorpe | 25/01/16 04:57:06 | Store rating :

Sports Direct lives up to its name and is one of the first places I would go to if I was going to try and new sport. There is a massive range of stock available to fit the needs of most athletes. As a footballer the range of football boots, shin pads, kits and accessories is also brilliant.

Julian Travis | 25/01/16 13:28:57 | Store rating :

We have to travel 10 miles to our nearest store but it is always worthwhile and we often find that once we get what we need we often buy something we did not known we wanted but at the prices paid we do not care as they are always extremely good value.

Christopher Hoyle | 28/01/16 13:03:48 | Store rating :

This is the first sports goods store i have been to since the collapse of JJB Sports. I have found that it has a wide selection of goods from all the best labels covering all sports activities at competitive prices

Cheryl White | 29/01/16 20:59:25 | Store rating :

I shop at sports direct all the time I receive all the best bargains plus its good for my budget the clothes and footwear are great. If I'm looking for anything it's the first store I'd go to I tell my friends all about my visit to.

Monsuoor Khan | 31/01/16 09:15:07 | Store rating :

Everything you need for all sport related activities all under one roof. With some of the best prices and offers around. SportsDirect will not be beaten. All the latest brands from Nike to Adidas. You can't beat it

Ciaran Marron | 03/02/16 12:22:12 | Store rating :

Great turnaround time on orders and a wide range of great value running and cycling gear. Easy to use website...the only downside is that it would be nice to be able to send any returns back through the stores, although thankfully I've only ever needed to return one item.

Debra Taylor | 03/02/16 12:48:55 | Store rating :

went into the store plenty of sale offers on looked around and found some great t. shirts on sale .bought 2 at great price and luckily had my size . staff at till most helpful and didn't have long to wait which is a bonus very happy

Manny Saltao | 03/02/16 14:46:27 | Store rating :

Went in to buy a.pair ofrunnig shoes for a race i was compeating in and got some great help from.the sales persom in chiosing the right pair of shoes that fit my requirment at the right price .she was very informative and attentive .

Angela Keeling | 04/02/16 22:18:14 | Store rating :

I would gladly recommend Sportsdirect.com. I love shopping with them and have purchased many top brand name trainers, sportswear and a jacket. The prices are exceptional and delivery is fast. Honestly once you look you Will definitely buy.

Rebecca McIlwaine | 05/02/16 12:45:48 | Store rating :

I recently shopped with Sports Direct and received lovely hoodies for my kids for £3.99 - great value. I have shopped here many times without a bad experience. Would recommend this site. Need more clothing for the little ones and will be buying them from Sports Direct.

Michelle Holt | 13/02/16 16:50:32 | Store rating :

My elderly parents went into sports direct store,but they didn't have the item in stock, the member of staff gave my mum the email address so I could order on line, it was really easy to order the trainers and they came quicker than expected

Euan Deans | 14/02/16 18:14:14 | Store rating :

The cricket bat I purchased was fine, but did not arrive on time. In fact courier lied about trying to deliver. This was a problem with sportsdirect as I was paying for next day delivery and it took three days

David Britton | 25/02/16 19:38:50 | Store rating :

really like this place as they do all sizes of clothing and have really good shoes and trainers all of this is very good value fantastic i cannot wait till go back there to buy very good clothing if you want money for good value please buy of these online or in shops

Heather Osborne | 02/03/16 17:26:48 | Store rating :

Good value store just the refund policy that lets it down,having only a credit note or exchange is not the best policy. Variety and price is excellent stores are generally well laid out and easy to navigate

Rachel Simmons | 03/03/16 11:24:41 | Store rating :

Clothing is relatively cheap. Depending upon what you buy depends upon the quality of clothing. I always feel that it's like shopping in a jumble sale when I go to the one in Wolverhampton. Clothes and footwear are all over the place and the staff aren't very helpful.

Paul Ribera | 03/03/16 16:16:47 | Store rating :

A great website which is handy when the local store doesn't have your size in stock. Lots of choice and good quality products. Highly recommend shoppers to give it a whirl. In fact Cotton Traders could learn a thing or two from these people.

Christine Godwin | 03/03/16 22:34:28 | Store rating :

SportsDirect.com have lots of choice in clothing and footwear at affordable prices and.with good quality with easy access.all range of colours and sizes and.different. types of fabric from stretchy or baggy or figure hugging and footwear of all colours shapes and sizes

Anne Cain | 13/03/16 13:11:04 | Store rating :

Great quick service and value for money all top brands at lower prices. Ideal for children and adults you can pick up at a place near by or pay postage to have your ord delivers to your door. There website is so easy to use I hardly ever visit the shop I always buy online so much more convenient

Nico Bassett | 14/03/16 15:38:13 | Store rating :

sports direct is one of the leading stores in the uk they offer a very wide selection of footwear as well as clothing in many sizes colours and they stock some of the worlds best brands they sell a wide range of sporting accessories aswell

Debbie Baker | 21/03/16 09:41:32 | Store rating :

Visited my local store. I found the store had far to many clothes on each rail so it was hard to take things off the rail. Also the rails went so high you had to strain your neck to look up to them. The range of trainers however was great. AND the staff were very helpful and very friendly

Paul Woodward | 26/03/16 04:24:24 | Store rating :

Use sportsdirect.com often for all my family always great discounts on sportswear and sports equipment with a good variety throughout all departments and a good stock level.delivery is very sharp after submitting online orders,all round a good and easy way to grab a bargain or two.

David Perry | 28/03/16 13:49:38 | Store rating :

went into sports direct . com, staff are very pleasant and very helpful, there is so much choice in every department, even manage to find things that you would be unable to buy anywhere else, spent a good hour and a half in the store.

Lisa Robinson | 03/04/16 20:56:20 | Store rating :

You can get some really good quality trainers at reasonable prices for all members of the family id rather pay the prices here than double the cost else where. Childrens sports wear is good here too wether it be for school or out with friends.

Tracey Westwood | 04/04/16 12:32:18 | Store rating :

Brilliant online store. Love browsing in store too. Very good quality clothing sportswear & sports gear. Prices are reasonable. Offers are great too. All good quality for the budding athlete & the fashion conscious too. Well worth visiting today ☺

Victoria Johnson | 06/04/16 01:48:31 | Store rating :

Excellent store with good prices which are even better with the cash back deals.i always find what i need and there is a good range to choose from.your item can be delivered to your home or local store.so quality goods at an excellent price

Nibras Islam | 07/04/16 04:41:53 | Store rating :

Amazed at the quality of the range of shoes and trainers. Excellent customer service, unlike JD - I tend to find their Employees rather quiet, and rude. Pricing on almost all products are one to not complain about. Overall, I'm a happy customer.

Banasri Saha | 08/04/16 09:27:08 | Store rating :

its a top most shop in UK. and I have shopped many times from this shop in store.one of the best thing in this shop is variety..many types and options are there .so I think this is the ideal shop for sport supplements to everybody.....

Deborah Grant | 09/04/16 21:09:15 | Store rating :

Good range of sports wear at fantastic prices. Branded names at reduced prices. All sports are catered for with a good range of items in all category of sport. Found everything I needed for my new fitness regime.

Michael Stevens | 11/04/16 12:41:25 | Store rating :

Sports direct.com absolutely brilliant online store ,not just for the real sports enthusiast but for everyone who just want to look good and comfortable in clothes that fit at a bargain price , they also supply sports equipment as well at great prices

Steven Cowley | 21/04/16 08:59:14 | Store rating :

Some nice clothes and great prices with some pretty good quality items depending on budget. I bought a new hat and jumper and was delighted and the service was decent as well. I have presents to get soon and will be in for some deals. Always enjoy shopping here.

Iquo Nyong | 22/04/16 06:09:57 | Store rating :

I usually shop online with Sports Direct and I like their collect in store service. They send you emails to explain the process and details needed for retrieval. It has always arrived when expected and has never been difficult to pick up.

Ayshea Richards | 03/05/16 10:03:03 | Store rating :

I ordered online and needed to return an item i was happy to get a full refund straight back to my bank account. I would more than likely order my items online. Im not sure if items can be delivered to your home but it would make shopping online much easier than click and collect.

Dawn Watson | 26/01/16 22:07:20 | Store rating :

Visit the biggest sports shop in town.You won't be disappointed,c'mon down! You don't have to be the sporty type,just have a look round.you'll find plenty of bargains for your hard earned pounds.Or visit online today.OK!

Victoria Gillespie | 29/01/16 20:59:35 | Store rating :

I love sportsdirect.com!! great offers and prices!i go on daily to check to see if there is anything for sale for example their trainers, their footwear is so comfy! I usually buy the workout items for example tshirts and joggy ottos, excellent delivery service too!

Lauren Wegnez | 01/02/16 09:15:08 | Store rating :

The last time we went to sport direct was to buy my10 yrs old daughter socker shoes socks and knee pads.Straight away we had a staff member helping us get the right shoes, socks and pads. We really felt like we were listened to, I recommend Sports Direct to anybody.

Karan Read | 25/02/16 07:19:20 | Store rating :

SPORTS DIRECT IS A VERY GOOD PLACE TO GET STUFF SORT OF CHEAP I HAVE BOUGHT STUFF FROM THERE AND THEY ARE VERY GOOD YOU CAN BUY THINGS LIKE SHOES /TRAINERS AND KIDIES SHOES T-SHIRTS FOR WOMEN AND MEN AND KIDES

Denise Mosley | 20/03/16 10:38:45 | Store rating :

I shop with Sports Direct regularly both in store and on line and I cant fault them, on line shopping is delivered promptly, and very good value for money.I have never had to send anything back, and my order has always been complete.

Samantha Stuart | 04/05/16 12:48:18 | Store rating :

Never had any problems in sports direct, staff always helpful and polite, have ordered a few bits online and delivered promo, kids clothes are great, they wash good and they dont fade, would highly recommended shopping for good quality clothing and footwear

Anna Strzelecka | 06/05/16 18:37:20 | Store rating :

I got really good deals on fragrance gift boxes at Christmas Time, very good prices and very good idea for presents for everybody :-) Everyone was very happy. Hopefully this year will be the same as I can not wait for the deal.

Kerry Holden | 09/05/16 12:00:32 | Store rating :

Sports Direct do offer very cheap sports clothing and accessories. However, I sometimes feel that the store feels like a jumble sale and the items can be either very dusty or very screwed up, which is a shame.

Mari James | 12/05/16 09:51:48 | Store rating :

love this store great bargains for adults and children would recommend to anyone they also have online shopping so you don't even have to go out you can just sit back and browse and place your order they also do pickup from store and you get a five pounds voucher to spend in store

Amber Rougvie | 13/05/16 14:27:08 | Store rating :

I had a job interview with this company today and got offered the job on the spot, result!! they are an amazing company and did you know they also own usc, jd sports, lonzdale and many many more! they always have great savings.

michela hunter | 19/05/16 23:57:57 | Store rating :

great customer service, very friendly staff and are very keen to help, i enjoy shopping at this store due to that fact and the store also has very good deals all year round which is perfect as im a single mum

Carrie Oneill | 25/08/16 15:38:07 | Store rating :

sports direct is a great place for all sports clothes, I've recently bought my sons football kit and shin pads from there at an excellent price, I also shop here whenever anyone in my family need new trainers, because they have an amazing range! loads of different brands, in all sizes at reasonable price

katie caines | 31/08/16 16:51:24 | Store rating :

Great store online and instore to buy cheaper branded sports wear and shoes. One of the first places I visit now if needing new sportswear or trainers. There only downfall is charging for store collection which other stores do not charge for this but overall good quality named sports wear.

Karen Cook | 20/09/16 08:52:50 | Store rating :

very good shop & even better price's very afordable & friendly staff really willing to help there is something for all kind's of people for all age's & walk's of life & it do's not matter what size you are or age

Katherine Mcnamee | 13/10/16 16:40:00 | Store rating :

Ordered an excercise bike from sports direct site.the site was really easy to use.i could find everything i needed and much more. I was informed of delivery via emails.The delivery was super quick and smooth.

Brenda Matthews | 12/11/16 22:22:11 | Store rating :

Quick delivery great packing and as described. Never had to contact them as the order is as described and good quality.

Vicky Bullock | 01/01/17 16:46:58 | Store rating :

Perfect shop for cheaper sports wear.

Mark Chandler | 14/01/17 19:30:30 | Store rating :

Best dedicated sportswear site around. Always massive choice of brands and styles. Always at excellent prices and with sales and flash sales there are fantastic bargains available. Delivery is fast and reliable usually within a couple of days. Definitely worth a visit.

Rujina Begum | 25/02/17 01:07:05 | Store rating :

This is one of my favourite sports shop ever. It has amazing prices and great deals and offers that no other shops can compete with. They have the biggest brands for the cheapest prices. Guys it's unmissable so don't forget to shop here if you want big brands for cheap.

Michael Crewe | 06/03/17 15:47:39 | Store rating :

Huge range of sports and casual clothing and footwear. Excellent prices and always big discounts on RRP. Delivery is fast and the site is easy to use.

Lisa Davidson | 13/03/17 09:04:10 | Store rating :

I shop regularly at sports direct, I found that they have a really big selection of clothes and footwear and this is for all, women, men and children, the price on everything is surprisingly cheap you get good quality clothing and footwear, for amazingly low prices.

Paula Benson | 20/03/17 22:38:57 | Store rating :

I recently purchased shorts and a t.shirt for my grandson from sports direct.com, it was easy and quick to purchase online, price is good, quality is good as was the customer service, I received the item quickly and on the date said.

Anisha Allen | 21/03/17 10:36:37 | Store rating :

Sport direct is awesome. I shop there for often. Value for money. This is where i buy stuff for my partner..

Louise Loader | 22/03/17 10:12:05 | Store rating :

Great app, easy to use and many good deals.. Delivery is quick, would recommend.

Nancy Ratcliff | 22/03/17 10:31:21 | Store rating :

I love sports direct I find they have the latest sportswear at great prices. I bought a football kit the other week for my son and he doesn't want to take it off. From infant clothes to adults huge range.

Lesley Wright | 21/05/17 09:36:44 | Store rating :

sports direct is a great store to get some great bargains. It's an ideal place for me to buy sports items and trainers for the children without having to pay extortionate prices. the website is easy to navigate so always a short process.

Paula Bryant | 04/06/17 18:11:05 | Store rating :

great clear site it's a must have app any sport clothing or for your activity they have stylish comfortable clothing for all ages the lay out is clear easy to find wat you desire easy to order great unbelievable prices. great app.

Mandy Brown | 13/06/17 04:52:41 | Store rating :

You can always find a bargain in store and online. Great value on kids clothes and trainers.

Jo-anne Youson | 03/11/17 13:30:00 | Store rating :

Excellent place to shop, good discounts on products, good shipping prices and excellent delivery services delivered on time, helpful delivery guys, just had my delivery very very happy with the products I've received.

Muhammad Seedat | 14/12/17 16:56:13 | Store rating :

A store that has all types of cloths whether it's for a rainy day or a summer day. You'll find all your clothing needs in SportsDirect. Also it's a great store for saving your money. Be sure to check it out when you go shopping!

Sophie O'hanlon | 19/12/17 09:47:16 | Store rating :

I love sports direct, great brands at great prices, I always find a great deal and come away happy. Great for both men, women and children's sports clothes and shoes! I recommend this store to anyone, plus they often have great sales on.

Louise Nawaz | 21/01/18 09:21:45 | Store rating :

great shop to shop prices are loads better than alot of other sports shops and vert good value for money. staff are really helpful and friendly. I would recommend this store to all my friends and family great bargains really recommend!

Lucy Peck | 19/02/18 20:05:22 | Store rating :

Great to know that I can get cashback from LadyCashBack for all of my sporting needs from sports equipment to workout gear: clothing and trainers. The staff are very nice and helpful plus they're always on sale which is an added bonus.

Stuart Davidson | 15/03/18 18:49:58 | Store rating :

Good company however lack of range of trainers a let down. Competitors have a larger selection. One good point though is the price of most things in the store. I find the jogging bottoms a tad pricey.

Andrew Sperinck | 03/04/18 14:46:49 | Store rating :

Very good customer services very good choice in clothes and shoes and training equipment for all events more value for money great selection of everything you want for sports great support from all the staff and people help you to find the internet is very easy to get through and you can search to find what you what to find

Amal Khattab | 10/04/18 10:00:28 | Store rating :

My favourite sports shop for the whole family from daily sports clothes to holiday equipment and swimwear. I also buy the children shoes from here as the quality is exceptional. The branches I used to do shopping at have an excellent costumer service as well.

Claire Simpson | 23/04/18 15:05:15 | Store rating :

great shop with lots of bargains on sports clothes and trainer's and lots to choose from. staff are always friendly and willing to help if needed. good delivery service to I've had quite a lot delivered and never had no problems and always delivered in the time frame even at busy times of the year.

Andrew Philip Robbins | 03/05/18 00:13:02 | Store rating :

very good quality goods which are dispatched in good time for any occasion with the people delivering the goods being very professional. The cost is a bit expensive for me but when your buying products of good quality they will last longer than the cheaper version of the product

Esma Sivas | 05/05/18 00:10:34 | Store rating :

sportsDirect is the shop where you can buy within your budget. it has lots of variety casual wear. But one thing you need to bear in mind that if you want to return the item you bought some reason, either you can have a exchange or gift voucher. when you shop online even you choose 'click and collect ' you have to pay for delivery but you will get gift voucher equal to delivery price.

Elaine Ellis | 02/06/18 06:30:17 | Store rating :

Sports direct is a great sport shop the prices are low for the good brand names which are more expensive in other shops it has everything you could possibly need to buy for your family .The staff are very helpful and are store location is local sports direct is the one.

Georgiana Parfeni | 18/06/18 20:21:54 | Store rating :

Sport Direct is a good shop and the staff there is friendly i bought from them every time I need sneakers, clothes and sport gear the products there are cheap and good quality i will recommend to all my friends.

Siobhan Dooley | 19/06/18 08:41:03 | Store rating :

Ideal store for buying discounted clothing, always have a sale on, Ive bought some amazing bargains my latest being a firetrap leather jacket originally priced at £100 I got it for £35...bargain!! Why not give them a try. Easy returns too.